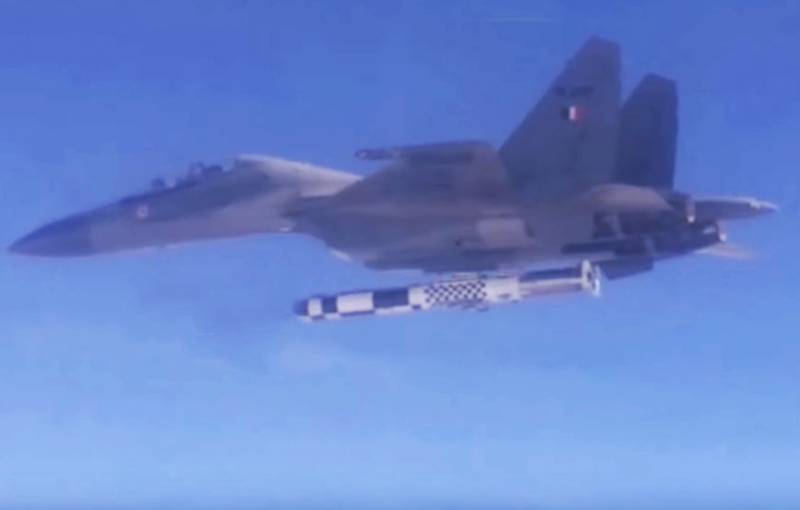 The Indian media noted that equipping the Su-30MKI fighters with BrahMos cruise missiles will make it possible to better secure the country in connection with the buildup of China's combat potential. About this writes the Indian edition of The Hindustan Times.
The material notes that the zone of responsibility of the formed Su-30MKI squadron, called the "Tiger Sharks", will also extend to the water area, which is increasingly used by Chinese warships to patrol. First of all, we are talking about patrol routes for PLA naval forces in the Indian Ocean - right up to Pakistani Gwadar.
Earlier in China, it was reported that the first Shandong Type 001A aircraft carrier built in the PRC with an aircraft wing from J-15 carrier-based fighter jets could soon leave for the Indian Ocean.
In India, they believe that the Su-30MKI, armed with the BrahMos KR, will become a serious factor in counteracting the same Chinese aircraft carrier Shandong and its escort ships.
China has already commented on this material. In particular, it is noted that Indians themselves write about the range of BrahMos missiles at 300 km. It is noted that even taking into account the radius of action of the Su-30MKI, this may not be enough to "reach" the Chinese AUG in the Indian Ocean.
One of the comments:
Some Indians have no idea how vast the oceans are. Indians think oceans are tiny lakes. If you do not have long-range bombers, do not expect the air forces to sink the warships of the enemy.