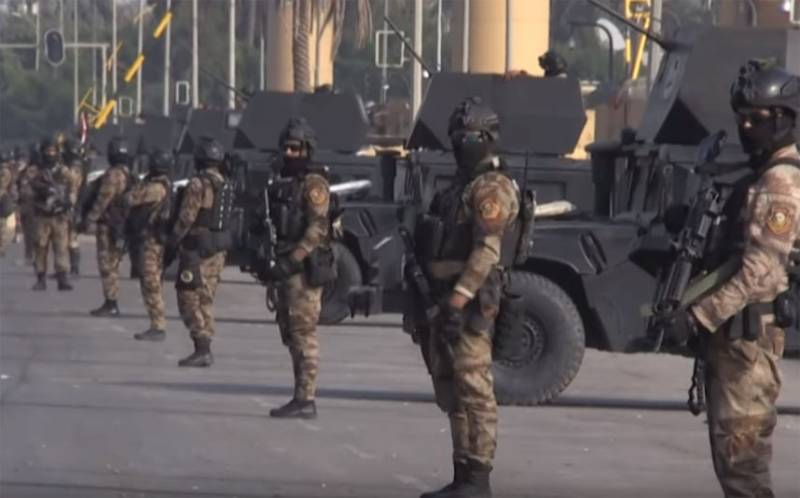 Information on the next missile strike on the so-called "green zone" of the Iraqi capital has found confirmation. We are talking about the use of three missiles, which were fired from the territory of Baghdad itself.
Thus, local media report that the rockets were fired by unknown persons from the Ez-Zaafaraniya region. This is the southeastern part of the Iraqi capital. Missiles exploded near the building of the American Embassy - in the zone of its location. In the US diplomatic mission itself, sirens triggered the shelling.
After the shelling, American military helicopters were lifted into the air.
In the USA, representatives of the Al-Hashd al-Shaabi group were accused of shelling. This is the Shiite militia of Iraq, whose leader (Al-Muhandis) was eliminated by the United States in the early days of the year with a drone strike on a car in which he was with Iranian General Kassem Suleimani. Suleimani then arrived in Baghdad from Syria. Interrogations are being conducted in Iraq regarding the involvement in the transmission of US data about the Suleimani route. Among the interrogated are the crew of the airliner and the airport security service.
At the moment, there is no information about the neutralization of the attackers on the US embassy in Baghdad. It is known that as a result of a missile strike there were no casualties, damage to the complex of buildings.
In connection with the incident, it is entirely possible to assume that this could be not only an attempt at revenge on the part of the Shiite militia of Iraq, but also about provocation of third forces trying to "force" Trump to give a "powerful answer".