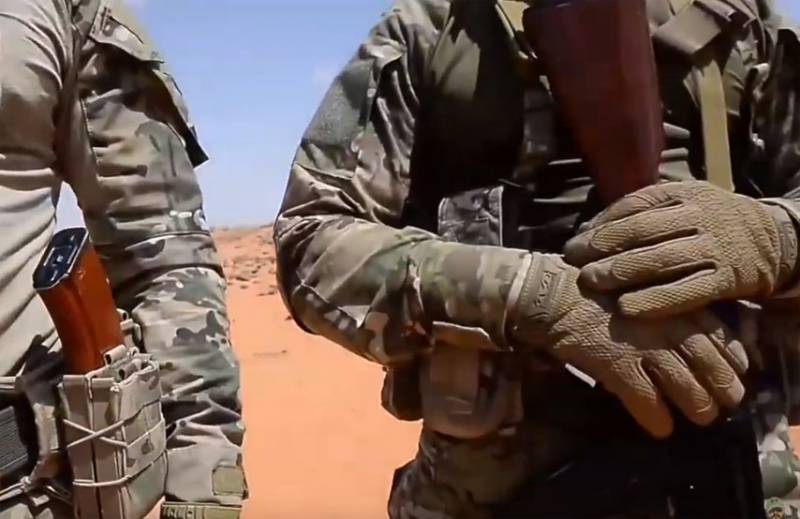 In the Chinese edition of Sohu, material was published informing that after the American operation to eliminate General Al-Quds, the IRGC, Kassem Suleimani, Russia allegedly decided to help Iran to some extent. The author of the material, without referring to any sources, writes that Russia allegedly sent "80 commandos" to Iran.
At the same time, the article states that these people are not military personnel, but are "mercenaries". And the author, apparently, is not particularly complex due to the fact that he did not explain to his readers who exactly gave the "order" from sending the "special forces-mercenaries", illustrated in the material by a photograph of the RF Armed Forces. That is, the author himself on a Chinese resource says that it's not about the military personnel, but he uses the photo precisely with the military.
Next in
Sohu
while continuing to write, they are trying to explain for what specific purposes these "80 special forces" Russia "sent" to Iran. From the publication:
Russia resolutely sent 80 commandos to the main Iranian departments, their goal is to prevent further deterioration of US-Iranian relations.
The author's thought is: "If the Americans know that Russians are on the territory of important facilities in Iran, they will refuse to strike."
In other words, the author chooses the original version of the presentation of the material: he claims an event that more closely resembles his own invention, and then he tries to "provide backdating" "evidence": if there was no American strike, then "there were Russians in Iran, and That's why the United States abandoned anti-Iranian measures of force. "
Another excerpt from the material:
They also work with the elite forces of Iran to protect the main facilities and teach them how to avoid the loss of command representatives in the event of an attack by the US military.
The same material announced that Russia allegedly sent "20 rocket specialists" to Iran.