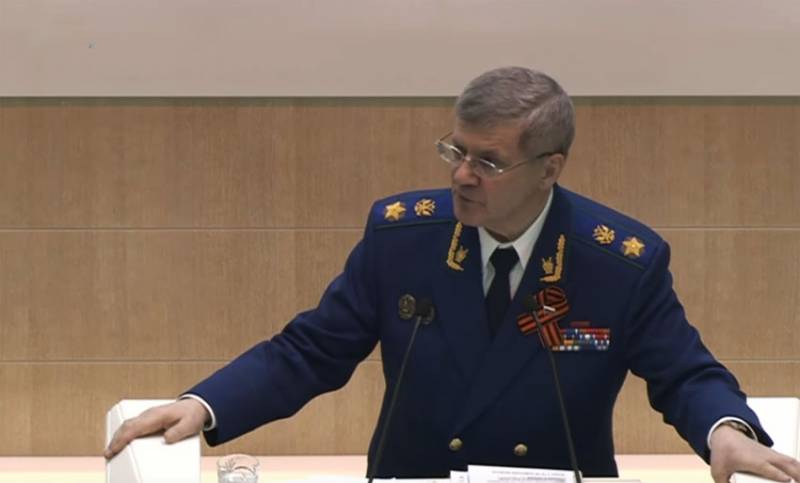 President of the Russian Federation Vladimir Putin dismissed Yury Chaika, Prosecutor General of the Russian Federation, and proposed in his place Igor Krasnov, who had recently served as deputy head of the Investigative Committee of the Russian Federation.
This was announced today by the press service of the presidential administration.
Lieutenant-General Igor Krasnov led also resonant cases, including the murder of Boris Nemtsov.
It is reported that Yuri Chaika will switch to another job, but it is not known exactly which one.
The Federation Council Committee on Constitutional Legislation will consider the candidacy of the new prosecutor general on Tuesday.
Yuri Chaika headed the country's prosecutor general's office in the summer of 2006. Prior to that, for almost seven years he was in the post of Minister of Justice, which he occupied after being transferred from the post of First Deputy Prosecutor General of the Russian Federation in 1999. At one time, a scandal erupted around Yuri Chaika related to the investigation of Navalny. Navalny accused Seagull of corruption.
68-year-old Yuri Chaika has numerous state awards, including the Zhukov Medal, the Order of Alexander Nevsky and the Order of Merit for the Fatherland, II degree. He is the author of books and articles on legal topics.
The new candidate for the post of Prosecutor General, Lieutenant General of Justice Igor Krasnov has been working in law enforcement agencies since 1997. He was an investigator for particularly important cases of the Investigative Committee, and then, in 2016, he was appointed deputy head of the committee, Alexander Bastrykin.
Now his tasks include coordinating investigative actions in the central office and some federal districts.
His merits were marked by a number of state and departmental awards.