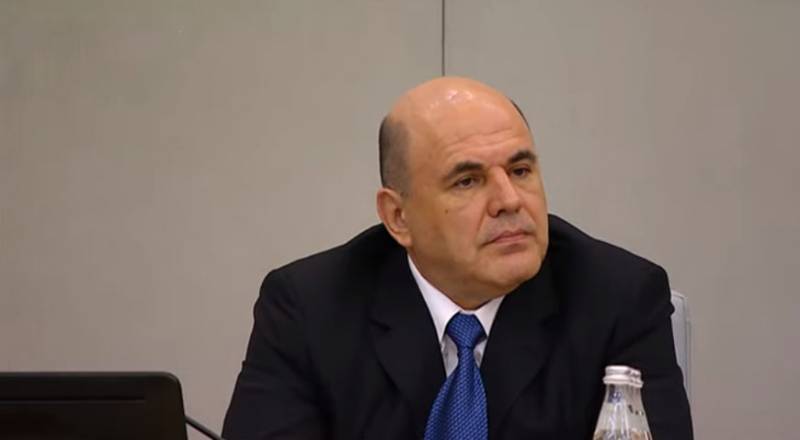 The fourth day the work of the government is taking place in a remarkable mode. It consists in the following: the only person without the prefix "acting" (acting) continues to be the chairman of the Russian cabinet, approved at his post by Vladimir Putin. All federal ministers and deputy prime ministers remain "from the time" of Dmitry Medvedev, having received the prefixes mentioned last Thursday.
Fourth day Russia with the new prime minister and the old government.
The formation of the cabinet last weekend, as suggested by individual experts, did not take place. And it could hardly have taken place for a number of reasons. One reason is the absence of Russian President Vladimir Putin in Moscow. There was simply no one to legally secure the proposed (hypothetically) candidates. The president tried to deal with foreign affairs - the settlement of the situation in Libya.
The first working day of the new week has arrived. The government website does not display any information activity at the moment, as does the previously appointed Prime Minister Mikhail Mishustin. Either there are problems with the formation of the final list of "job seekers" for ministerial posts, or, by Moscow standards, noon is too early time to make some important personnel decisions, especially at the government level.
Meanwhile, the network remembered an interview with Mikhail Mishustin, Vladimir Pozner, on the basis of which the nature of the new Prime Minister is being discussed. In this interview, the journalist asked a question about who Mishustin would like to be in life. The answer was this:
By Steve Jobs.
Mishustin then called one of his desires: "so that there are no poor in Russia."
Fragment:
Mishustin vs Proust pic.twitter.com/SjBQqYWMpQ

- Alexey Kirilenko (@Kirilenko_a) January 16, 2020
Full version: