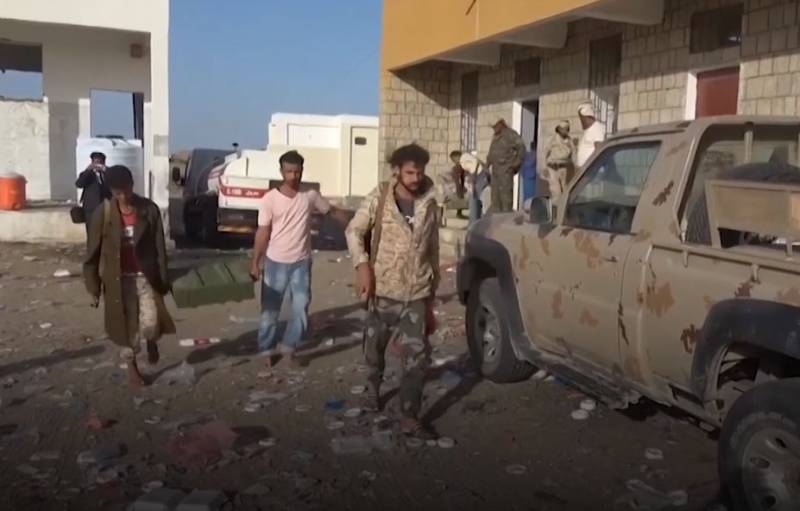 The details of yesterday's attack carried out by the Ansar Allah armed groups (often called Hussites) come from Yemen. Recall that we are talking about a missile attack, the main purpose of which was the military personnel of the occupation forces - first of all, Saudi Arabia.
The reports say that the attack was the largest since last year's defeat of the Saudi National Guard convoy. Then trophies in the form of only one small
weapons
the Hussites captured more than a thousand units.
If you believe the latest reports that come from Yemen, then as a result of the Hussite attack, more than 110 people died, more than 70 were injured, including severe ones.
The territory of the camp in Mariba was attacked, in which Saudi military instructors train draftees to participate in the anti-Husite coalition. According to Middle Eastern media, the majority of those killed were Saudi servicemen and Yemeni recruits who agreed to work with Riyadh. According to some reports, the number of recruits recruited for training by the Saudis was about 1,5 thousand people. And this is the largest one-time loss of the Saudi and Yemeni army in recent times.
It is known that in addition to missiles, representatives of the Ansar Allah group also used drones equipped with explosive devices. The reports said that the attacks were carried out using anti-tank systems, which led to the destruction of several units delivered from Saudi Arabia.
Yemeni President called this attack a "cowardly attack." In Saudi Arabia, they said that Iran was behind the strike.