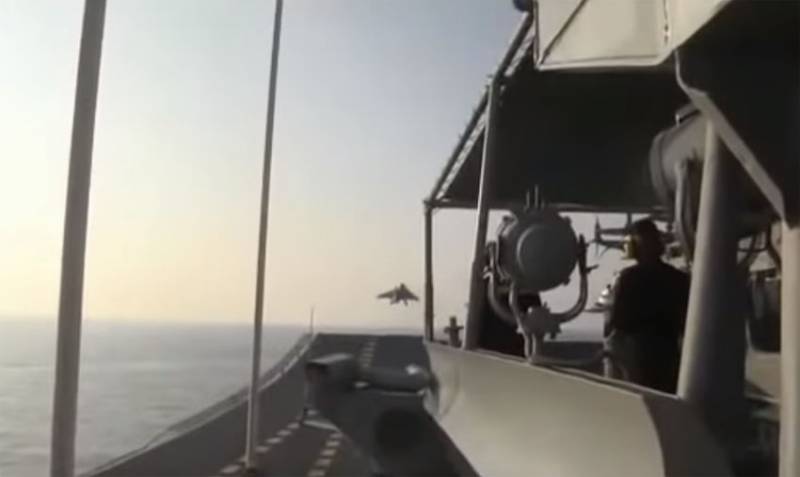 The US media released material that is dedicated to the Indian aircraft carrier
the fleet
. An article was published in the publication The National Interest, and the publication took place a few days after the tests of the Tejas fighter on the Vikramaditya aircraft carrier. Recall that on January 11, the Indian fighter passed tests for landing on the deck of an aircraft carrier, and on the 12th it took off for the first time. This is despite the fact that the basis of the Vikramaditya air wing is the Russian MiG-29K and MiG-29KUB.
From NI Material:
India is able to build its own carrier-based fighter. The Indian Navy still has one aircraft carrier - Vikramaditya, a second one is being built, and therefore a substantial expansion of the deck fleet is required
aviation
. They considered the option with the American F / A-18E.
The publication notes that after successful tests of the usual version of the Tejas fighter on an aircraft carrier, Indian industry is able to get the decked version in a fairly short time. At the same time, it was added that by 2040, "India may have its own new-generation invisible fighter. It's about the Advanced Medium Combat Aircraft (AMCA) program. It should be noted that India itself initially stated that the delivery of Advanced Medium Combat Aircraft to the country's air force "can begin no later than 2032."
NI:
The fact that cutting-edge projects, such as an aircraft carrier, are being actively discussed, points to the growing confidence and ambitions of the Indians. "The fact that it will be fully designed and developed in India will be a huge incentive for our ambitions to become a space power," said one of the aircraft designers.