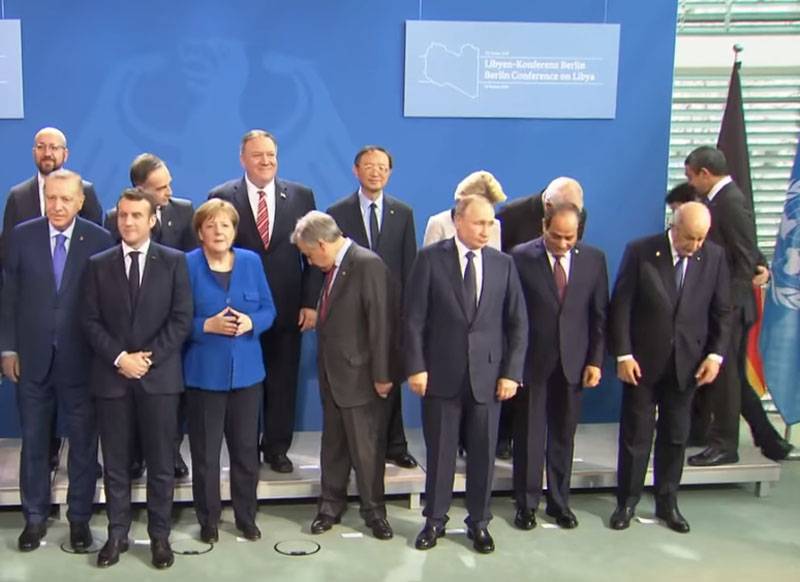 From Berlin, reports are coming that serious problems have arisen in the Libyan settlement negotiations. Recall that we are talking about a conference at which the parties tried to agree on the beginning of the political process in the country, which essentially ceased to exist as a single state after the NATO bombing.
Information was confirmed that the US Secretary of State Mike Pompeo and Turkish President Recep Erdogan left the Berlin event before the end of the summit.
It turned out that Angela Merkel (as the hostess of the summit) and UN Secretary General Antoniu Gutteris remained at the final briefing of all participants.
Merkel said that the meeting agreed that a temporary ceasefire in Libya should develop into a "permanent and comprehensive peace" in this country.
Experts noted that the conference in the German capital could not achieve its immediate goals, recognizing the summit as unsuccessful.
Markets instantly reacted to the results of the Libya conference. So, oil prices went up after the forces of Marshal Khalifa Haftar blocked the pipeline in western Libya. The Western press notes that these actions of the troops of Marshal Haftar may lead to a shortage of oil in the regional market.
In addition, it is noted that the shutdown of the pipeline in Libya in the end and could initially serve as the main reason for the failure of the meeting in Berlin.