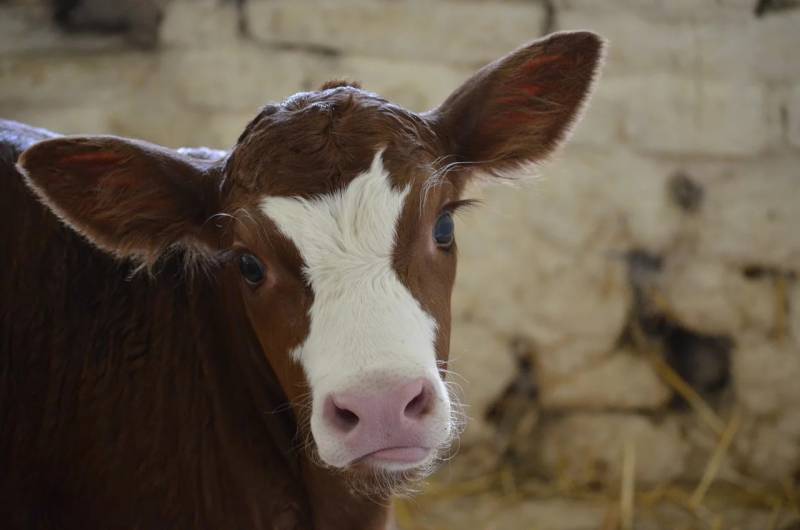 About agriculture of Russia
I once read a comment on one of my articles. The author indignantly wrote something like this: "Is this a publication about the Ministry of Emergencies or the Ministry of Internal Affairs?" Further in the same vein. The meaning of the quote was that well-trained soldiers are important for the country's defense. The rear with its problems is important for the civilian "hats". It is important for the military that the machine gun or machine gun be good, the tank cannot be pierced, the plane itself is the most, the ship ...
To any officer who commanded units or units, after such a comment, it becomes clear that the reader never commanded his beloved personnel, and if he served in the army, then at the level of "pencils, look, pens at attention." Any company officer selects his foreman sometimes for years.
The ability to get, find, knock out, get in the first place, etc. not everyone has it. A higher commander is unlikely to listen to excuses, such as "they didn't give them out at the warehouse" or "I was ordered to wait for new ones to arrive." Yes, and the "nest egg" in the sense of an extra can of stew or porridge for a soldier has never stopped fighting.
Today we will talk about one of the most important areas of defense production - agriculture. About how, in a historically short period, we almost resolved the issue of food security of the country. So, the issue of providing the army and
fleet
food.
Usually, peasants are paid attention only when it suddenly turns out that some product has become lacking.
Remember, a few years ago, the buckwheat problem was widely discussed? Even those who have nothing to do with this culture, like the author of this material, were aware of the problem. Does anyone remember this today?
This is due to the fact that only about 10% of the country's population is employed in agriculture. And the share of agricultural in GDP is only 4,7% ($ 100 billion). This is not oil or gas. For most of us, all problems with products are successfully resolved at the nearest supermarket or in the market.
Is the village reborn?
I travel out of town quite often. I love the sinful affair of Karasiks to pull a fishing rod or wrestle with pikes on quiet taiga rivers and lakes. Yes, and with a gun on the dawn to sit in the lake reeds. Naturally, I see how some villages and towns are being revived in dynamics. I can compare what was last year and what has been restored or re-built.
I can't say for all of Russia, but for this dozen or two villages I can for sure. The village is reborn. Houses are built no worse than elite suburban villages. Cowsheds and pigsties everywhere. Cattle from the villages are grazed. Something is growing in the fields. And you can't meet a drunken man on the street, as it was a couple of dozen years ago. People work.
But here is what I noticed. Those villages that belong to large agricultural holdings are reborn quickly. It is actually seen that the peasants have money there. These are new cowsheds, these are the tractors of the latest models, these are good cars in the yards. The houses are painted, the roofs shine or delight the eye with variegation. Even the roads are in good condition. Not to mention gas and other little things.
But where farmers work, things are going much slower. I'm not talking about the owner of the farm. There is a house, and cars, and everything else on the level. I'm talking about peasants who work in this economy. It can be seen that a small farm cannot provide the same level of salaries as an agricultural holding.
Of course, today this situation is understandable. In the structure of agriculture, the leading place is occupied by large enterprises. 53% of the total production comes from agricultural holdings. Farmers are only 13%. Even personal households of citizens give more. But…
We talk a lot about the revival of small villages - often the foundation of agricultural development. It's a shame when the village, which existed for centuries, suddenly became depopulated and abandoned by the inhabitants. A sad sight. And most importantly, it is unprofitable to revive villages economically. Build roads, conduct gas, organize bus routes and solve a bunch of everyday issues for the sake of several dozen people? ..
From cereals to honey
For several years now, starting in 2016, we have been collecting record grain crops. We practically provided ourselves with pork and poultry. We have drastically reduced agricultural imports and increased exports. What can I say, for the first time in 50 years we harvested more wheat than the Americans two years ago (2017).
Remember the myth that they "drove into our heads" for a long time? The myth that agricultural production in Russia is risky. Who remembers this today? But there was a risk. They knew how to grow, collect, but did not know how to store. Finally learned this.
So, maybe it's time to increase the support of small, private farms? Can not farmers cultivate the same area as large enterprises? But there is livestock farming, fish farming. There are also exclusive products that will be able to create farms that compete with large-scale production.
We have elementary currants and raspberries in every garden or orchard. And by the way, it is Russia that occupies the first place in the production of these berries. And there is honey, mushrooms, herbs. And the Baikal omul? Caviar, venison, Yakut horse meat, Dagestan tour, Tuvan yak.
There are fish and seafood that they will tear off with their hands in the West: St. Petersburg smelt, Black Sea anchovy, Arkhangelsk toothfish. And the Baltic hedgehogs? Murmansk scallop? Magadan trumpeter? Black Sea oyster?
Even ordinary spruce cones, if you like. Those who have tasted jam with Siberian cones will never forget this delicious taste of the Russian forest. Siberians even make ice cream with young fir cones.
Who works, he eats
Maybe this is the real way to revive the village? What is listed above is just a small part of our wealth. It is wealth. Large enterprises will not deal with such a "trifle". They will provide food to the country. But small businesses can not only provide us with delicacies, but also live comfortably.
Probably each of us wants Russia to become a rich and happy country again. And the happiness of the country begins with a small personal happiness of each person. Anyone who works is simply obligated to be happy. Otherwise, why do the rest?