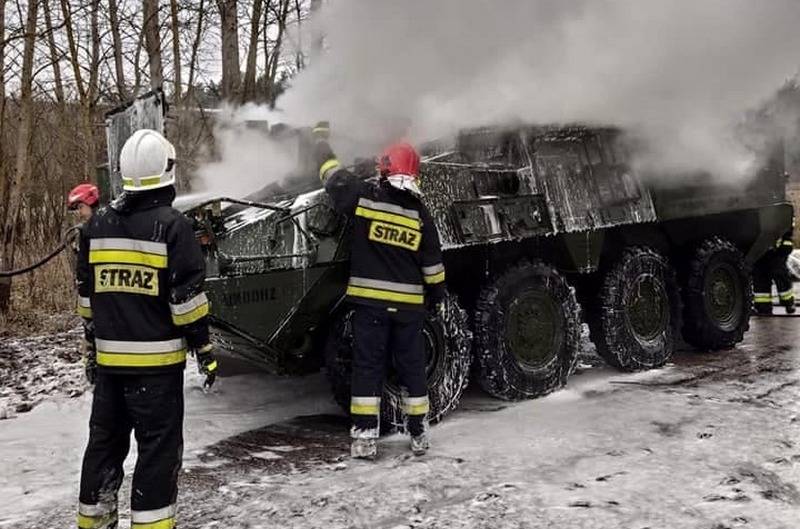 The American armored personnel carrier Stryker from the 2nd Cavalry Regiment of the US Army caught fire on the road in Poland. The incident occurred on January 18, according to Polish media.
Details of the incident are not given, it is known that in the armored personnel carrier were two US troops who were not affected by the fire. The reason for the fire of the APCs is not reported, according to the US military, before that they heard some noise. It was not possible to put out the burning armored personnel carrier on their own, fire brigades from the nearest settlement left for the scene. There is no evidence of damage
The 2nd Cavalry Regiment of the United States Army (2nd Cavalry Regiment, 2nd Dragoons) is deployed in Germany in Filseck, Bavaria. The first wheeled armored vehicle Stryker XM1296 Stryker ICV Dragoon (ICVD), equipped with a combat module with a 30-mm automatic cannon, the regiment received in November 2017, the main deliveries of armored personnel carriers began in May 2018. The requirement from the 2nd Cavalry Regiment to equip Stryker vehicles with 30-mm guns is directly motivated by the need to confront the numerous main Russian armored vehicles equipped with 30-mm guns (BMP-2, BMP-3, BTR-82).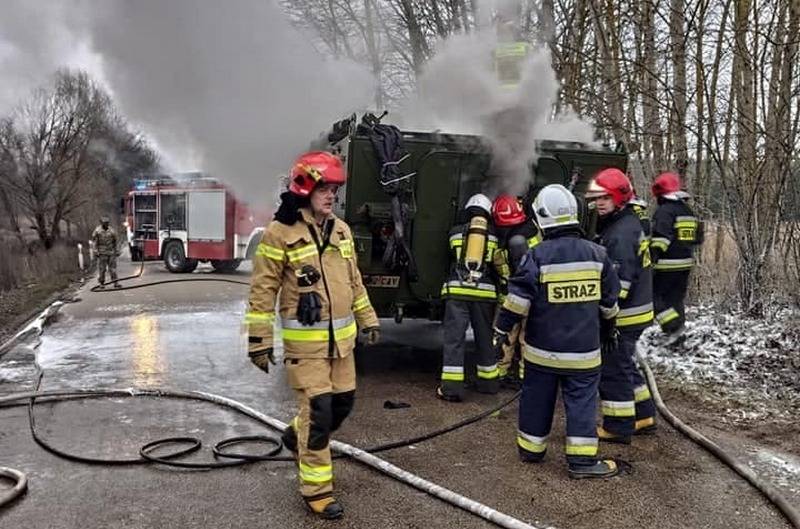 Despite the fact that the regiment is stationed in Germany, the Stryker armored personnel carriers of this regiment were repeatedly seen on the territory of Poland in the region of Russian borders.