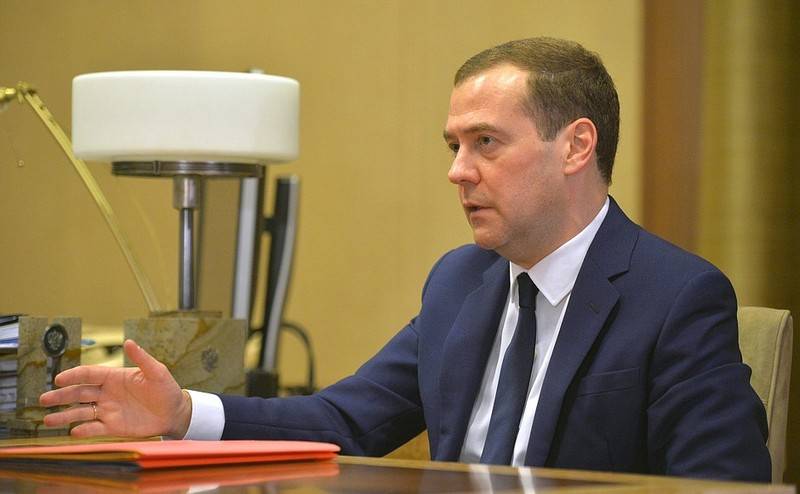 Former Prime Minister of Russia, and now Deputy Chairman of the Security Council Dmitry Medvedev, in an interview with Channel One, explained the resignation of his government. According to Medvedev, such reasons were the tasks of political renewal of the country and the time factor.
Medvedev noted that one of the most important reasons for the resignation of the government was the time factor. He recalled that he had been prime minister for almost eight years.
It was, after all, a very long, difficult job related to making decisions on extremely difficult issues. This also needs to be taken into account. The government that I headed - and this is the second government I headed - in total, the duration of these two governments in our country amounted to almost eight years. This is a huge time. For the newest
history
This was the first time in Russia
- said Medvedev.
The second reason the former prime minister called the political renewal of the country, which was indicated in his message by Russian President Vladimir Putin.
The first and most important thing that I said when we met with the president after the message on January 15 of this year, that the message outlines such ambitious tasks to update the political system, (...) that in order to make all these decisions , the president should be absolutely free to discuss and adopt them without regard to any other factors. Including government factor
- stressed Medvedev.
In his interview, he said that he was generally satisfied with the work of the government under his leadership in 2012 - 2020, despite a number of unresolved issues and painful decisions. Medvedev wished good luck to the new Prime Minister Mikhail Mishustin and noted that the key task of the new cabinet will be the growth of real incomes of citizens.