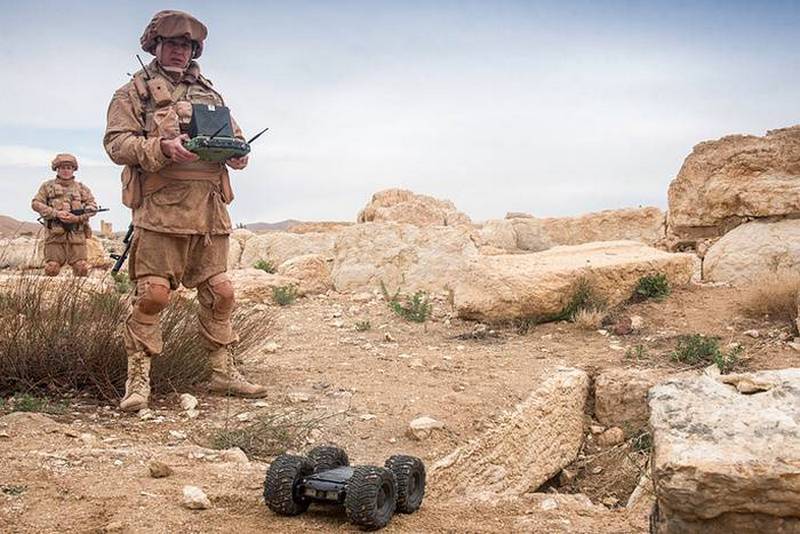 Russian military engineers demonstrated the work footage of the Scarab and Sphere robotic systems when examining and clearing various rooms. The video was posted on its YouTube channel by the Zvezda shopping center.
The Scarab is a small platform on wheels with a high-resolution video camera, microphone and thermal imager. The Scarab complex is designed for the rapid collection of audio and video information in areas that are difficult to access and dangerous for humans, and its subsequent transmission via radio channel to a video surveillance and remote control panel. It includes a controlled search platform and a remote control with integrated video surveillance system. The controlled scarab platform is a movable wheeled or tracked base on which high-resolution video cameras, a microphone, a thermal imager and an audio-video information transmitter are installed over the air. Radio transmission ensures stability and high image quality, even under poor signal propagation conditions. The observation range with the transmission of video information over the air to the video surveillance and remote control (on the ground) is at least 250 meters. Operating time not less than 120 minutes.
"Sphere" - a device that is a ball with four video cameras with LED backlight, a microphone and an information transmitter. The Sfera wireless security device is able to conduct a 360-degree circular survey of the terrain and provide online video transmission with a fully charged battery for at least 60 minutes without the backlight turned on at a distance of at least 50 meters. Information is transmitted over the air, the power source is a replaceable Li-PO battery. Among other things, this device maintains its operability after a free fall from a height of at least 3 meters. Security wireless device "Sphere" is designed for the rapid collection of video and audio information in places that may be dangerous or inaccessible to humans. The collected information is transmitted over the air to a video surveillance and remote control device. In automatic mode, it always takes a vertical position. It has the unique ability to transmit video from four of its cameras at once without losing its quality.
Devices can be lowered into wells and underground utilities, thrown into windows to remotely inspect the room for the presence of suspicious objects.
For the first time about the tests carried out in Syria by the Scarab and the Sphere in October 2017, a representative of the Set-1 manufacturing company Sergey Efremenkov reported.
Both complexes were adopted by the engineering forces in 2018.