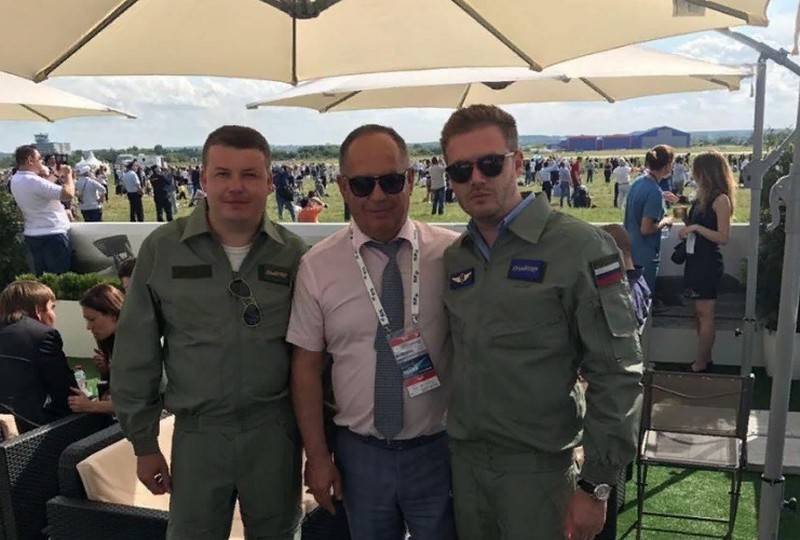 In Ukraine, the director of the aircraft plant was fired for a photograph in the form of a pilot of the Russian air forces. This was announced on Facebook by journalist Yuri Butusov, attaching a photo to the post.
As the Ukrainian journalist explained, the Ukroboronprom concern fired the director of the 410th Civil Plant
aviation
"Alexei Popov six days after being appointed to this post. The reason for the dismissal was a four-year-old photograph where Popov was shot in the form of a pilot of the Russian Air Force. According to the journalist, Popov bought the uniform of a pilot of the Russian Aerospace Forces during the MAKS-2015 air show in August 2015 in the Moscow Region where the picture was taken.
As explained in the "Ukroboronprom", Popov did not pass the "SBU check." The dismissal order was personally signed by the general director of Ukroboronprom Aivaras Abromavichus.
Taking pictures in the form of Russian military pilots during the war is shameful and it's just an insult to their people, who are waging war against Russian aggression, and have lost thousands of lives of their defenders
- writes Butusov.
Located in Kiev, the 410th Civil Aviation Plant carries out diagnostics, repairs, maintenance, refurbishment and modernization of airplanes and helicopters.