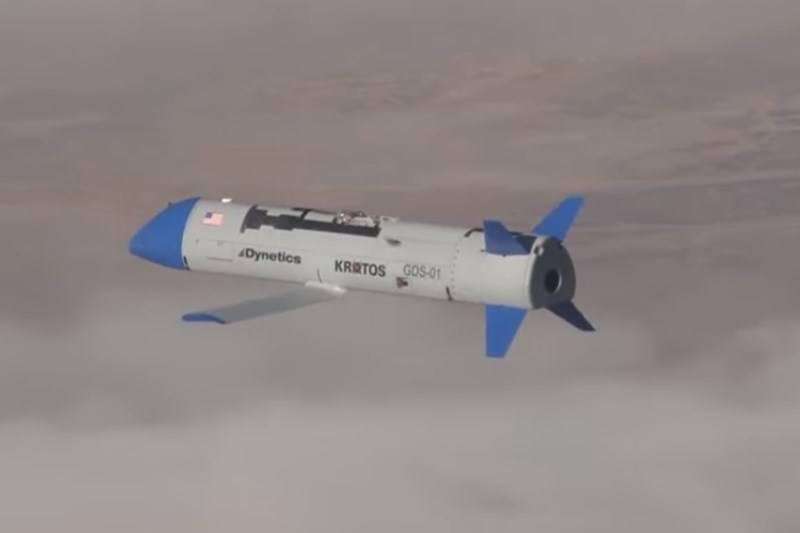 In November 2019, flight tests of the X-61A multipurpose unmanned aerial vehicles developed by Dynetics took place. One of five such devices crashed due to problems with the parachute and crashed, but the rest are in working condition and continue to participate in the tests. These UAVs were called "Gremlins" in honor of the heroes of the American film.
Although the tests were carried out last year, a video where one of them leaves the transport plane and performs maneuvers for an hour and a half was not published on January 17 due to security reasons.
The principle of operation of the Gremlins is as follows. They are released from the carrier carrier aircraft outside the enemy air defense coverage area, and after the mission is completed, they are caught in the air and returned to the transporter. Devices operate as a group. Already on the ground they are restored within XNUMX hours, after which they are again ready for use.
Declassified Test Video:
In the first tests, the C130A Hercules transport aircraft was used as a platform. It is capable of emitting UAVs at an altitude of up to 12 meters. The discharge and capture system, as claimed, is not difficult to transfer to other types of aircraft. The following tests are scheduled for this spring.
X61A is able to reach a speed of Mach 0,8. It can be in the air for up to 3 hours, and its maximum flight range is up to 926 kilometers. In this case, the UAV can carry up to 68 kilograms of additional load.