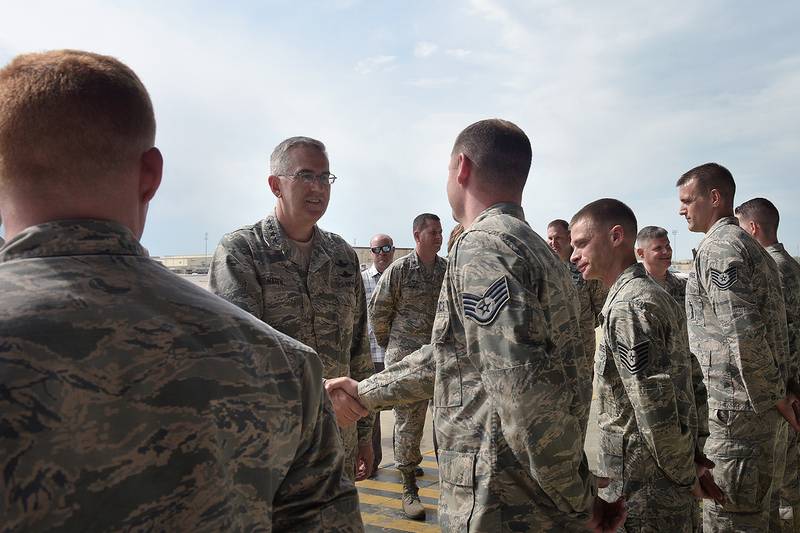 The United States cannot accelerate work on a number of promising military developments, including the creation of hypersonic
weapons
. This opinion was expressed by General John Hayten, Deputy Chairman of the Committee of Chiefs of Staff (KNSh) of the US Armed Forces.
Speaking at the Center for Strategic and International Studies in Washington on Friday, Hayten said the United States understands the fact that hypersonic weapons are lagging behind other countries, but at the moment they can't accelerate work in this direction. According to the general, ten years ago, the United States led in this area, leading the development of two programs at once, but failed.
We need to understand what failure is, learn from these failures, learn from the mistakes we made, quickly move away from these mistakes. (...) And ten years ago we were ahead in the development of hypersonic weapons. We had two programs (...) - HTV-1 and HTV-2 under the auspices of DARPA. They did not work. What did we do after they failed? We began many years of research into these failures, and then closed the programs. Accelerate in this way!
- said Heiten
From his point of view, the United States has so far failed to break the pattern of behavior in which, in case of failure, programs are suspended for a long time, and then closed, fearing risks. The general noted that military developments lag far behind the civilian sector.
Earlier in Washington, it was recognized that Russia and China significantly overtook the United States in the field of creating new weapons, including hypersonic. About the "role of catching up" recently said US Secretary of Defense Mark Esper.