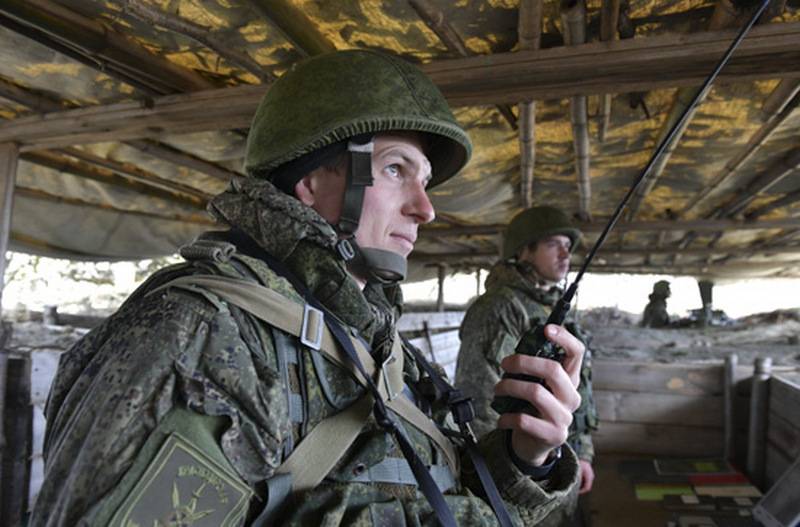 In the Southern Military District, the formation of the 150th Idritsko-Berlin Order of Kutuzov, XNUMXnd class, motorized rifle division was completed. Colonel-General Alexander Dvornikov, Commander of the South-Eastern Military District, handed the Combat Banner and the symbolic key to the military camp to the commander of the new regiment, which completed the formation of the division. This was reported by the press service of the Ministry of Defense.
Starting December 1, 2019, a motorized rifle regiment was formed and began combat training as part of the 150th motorized rifle division. This military unit is the assignee of the 121st Plastun Rifle Red Banner Regiment, which was part of the 1st Ukrainian Front, which participated in the liberation of the cities of Poland, Germany and Czechoslovakia
- said Dvornikov.
According to the report, a military camp with the necessary infrastructure and material and educational base was built in less than a year using the latest construction technologies.
Earlier it was reported that the formation of the 150th division would be completed after the completion of the new motorized rifle regiment and the creation of the necessary infrastructure for it.
The formation of a new combined arms army as part of the Southern Military District was announced on September 14, 2016. The army included the newly formed 150th Motor Rifle Division, the heiress of the 150th Idritsko-Berlin Order of Kutuzov, 1945nd class infantry division, whose soldiers planted the Red Banner of Victory over the Reichstag in May 2016. The division's management is located in Rostov-on-Don, it was formed in December XNUMX.
Instead of three motorized rifle and one tank regiment, the division includes two tank and two motorized rifle regiments. The latter include reinforced
tank
battalions. In addition to these units, the 150th division includes artillery and anti-aircraft regiments, reconnaissance battalion, communications battalion and other units and units. The equipment of the tank regiments consists of modernized T-72B3 tanks with additional protection.