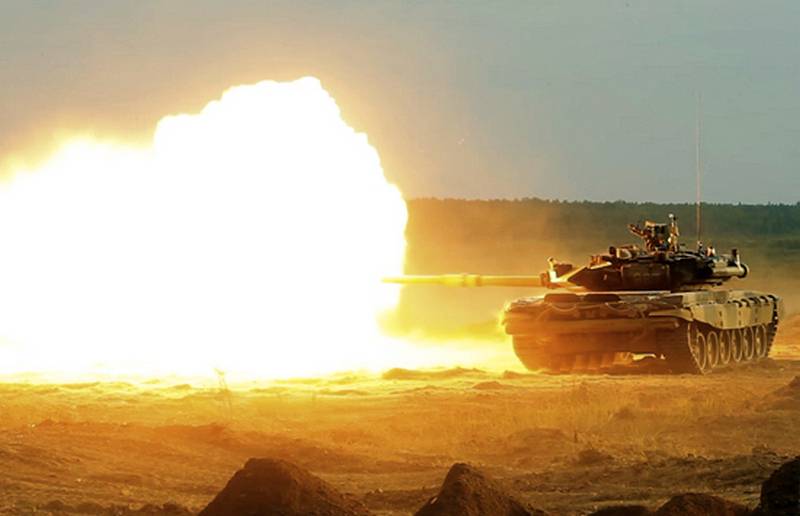 Russian
Tanks
will receive new armor-piercing ammunition. According to Izvestia, with reference to sources in the Ministry of Defense, the Russian military department this year began to purchase the latest armor-piercing sub-caliber projectiles 3BM44 Lekalo.
According to available information, the purchase of ammunition is designed for several years. Details of the contract were not disclosed, however, it is known that new shells will arrive not only to equip tanks entering the troops, but also to form stockpiles.
The new armor-piercing projectile 3BM44 Lekalo projectile is designed for D-81 family guns mounted on all Russian tanks in service: T-72 of various modifications, T-80 and T-90. In the arsenal of tanks, "Lekalo" will replace the fledged 3-BMM42 "Mango" firing projectile developed in the Soviet Union. Compared to Mango, Lekalo uses a new high-strength tungsten alloy core and an elongated, more powerful charge of gunpowder.
The lead developer and manufacturer of the new projectile - the Bakhirev NIMI - has already prepared the first contract with its co-contractors for the final assembly of 2 thousand new ammunition. Delivery must be completed by August 30, 2020.
The Lekalo is suitable for any 125 mm gun of all the tanks in service today. And among such universal ammunition "Lekalo" out of competition. If its predecessor - the Mango shell - pierces 520 mm of solid armor from a distance of 2 km, then for a new sample the figure is 650 mm. This is enough to defeat the American M1A2 Abrams modern modifications
- said military expert Alexei Khlopotov.