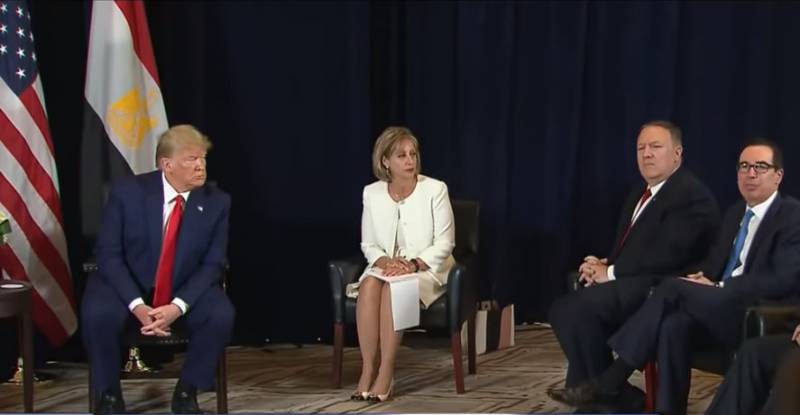 Information on the next refusal of Donald Trump to travel to Poland found confirmation. This is a ceremony to be held in Poland in memory of the liberation of the Nazi camp Auschwitz-Birkenau (Auschwitz). January 27 is the 75th anniversary of the release of the prisoners of Auschwitz.
Recall that the Polish side refused to invite representatives of the supreme authorities of the Russian Federation. The Russian side will be represented by Sergey Andreev, Ambassador of the Russian Federation in Warsaw.
Attention is drawn to the fact that this time, US Vice President Mike Pence will not fly to Poland either. Instead, Trump decided to send the Minister of Finance to the ceremony in memory of the release of the Auschwitz prisoners. At the same time, the head of the US Treasury, Stephen Mnuchin, will arrive in Poland after his working visit to London, where he intends to discuss the continuing movement of Great Britain towards leaving the European Union.
Earlier, Donald Trump refused the invitation of the Polish side to events dedicated to the 80th anniversary of the outbreak of World War II. Then Trump referred to the hurricane, and instead of Poland went out of town to play golf. Instead, the US president sent Vice President Pence.
Recall that on January 27, Vladimir Putin will pay a visit to Israel to take part in events dedicated to the memory of Holocaust victims. This date is connected with the day of the liberation of Auschwitz prisoners by the Red Army.