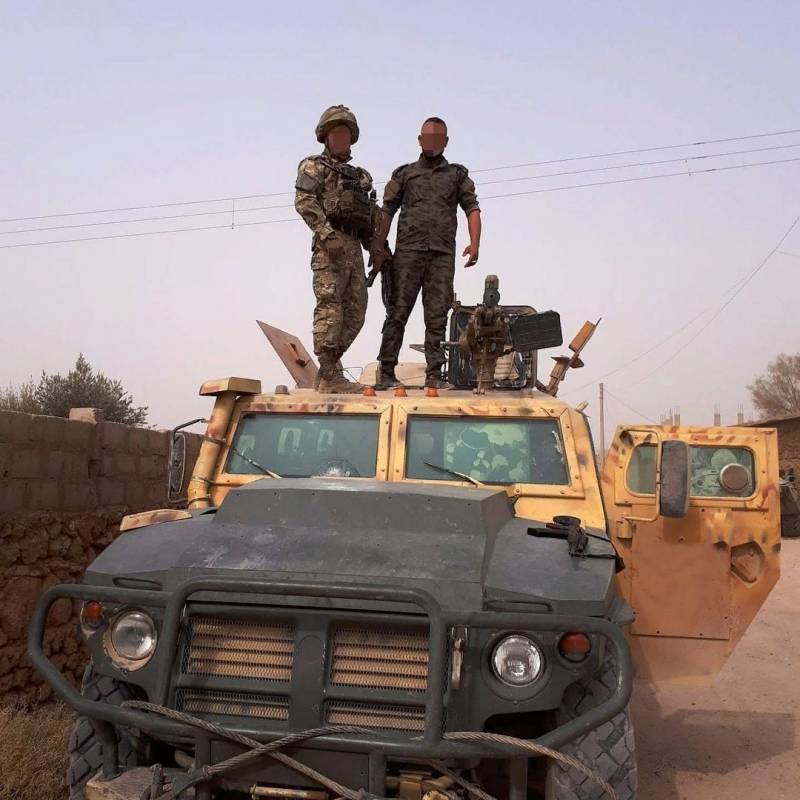 A photograph from Syria with a Russian-made armored car appeared on the network. This is the GAZ-2330 Tiger armored car, which is distinguished by several original nuances.
The attention of users was attracted by the coloring of this military equipment. The body, starting with the part of the cab's location, is painted in desert camouflage, but the front of the Tiger has a color closer to the version in which these armored vehicles are used in the Russian Armed Forces, including the use of Russian military police on Syrian territory. Although the word "similar in color" can also be used here with a stretch, since the color is rather black. So what's with the color?
According to one version, desert camouflage was applied, as they say, in place - with paint, which was at hand. At the same time, the hood and other front metal fragments of the car body were left in a "natural" color due to additional heating from the engine and the possible effect of "contingent paint" on the layer.
However, this version can be easily called into question if you pay attention to the color of the "armored eye" of the right headlight of the Tiger and the radiator. They are in the "desert" color. Moreover, black can hardly be called a natural color for the army armored car of this version.
The photo also attracts attention and is located on the roof of the "Tiger" heavy machine gun DShK (12,7 mm). Shooting in this embodiment is carried out by a soldier who is selected out through one of the hatches.
On the frontal bulletproof glass, you can see the traces of a bullet (or a small fragment) - accordingly, this "Tiger" definitely managed to visit combat alterations.