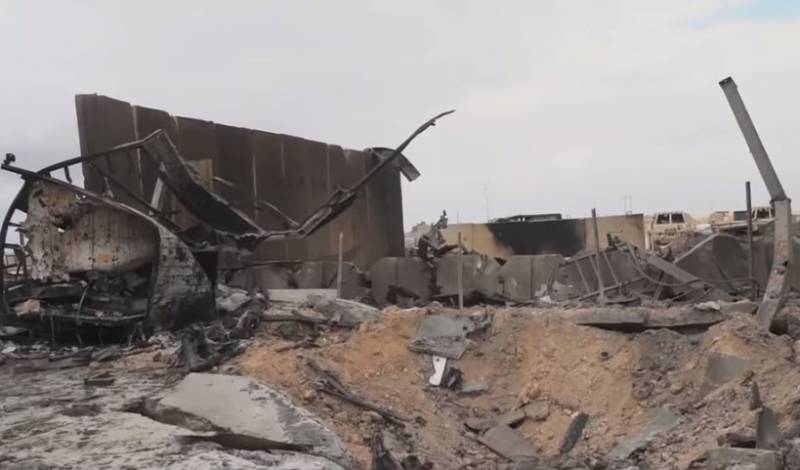 Materials appear in the American press saying that the Pentagon's initial statement about the absence of casualties and injuries at US bases in Iraq after Iran's missile strikes is not true. So, a military observer in Defense One claims that there were still victims of the missile attack among the US military, but the US Department of Defense is still silent about this.
The link goes to the data of reporters in Kuwait and the Federal Republic of Germany, where a few days ago a total of 11 American troops from Iraq were delivered. It is alleged that they undergo a diagnostic examination, and they are prescribed a course of treatment.
The materials of American reporters say that military personnel have bodily injuries, many (out of 11 delivered to medical institutions of third countries) have concussion of varying degrees.
At the same time, American users, commenting on this information, are perplexed as to why, with fairly minor injuries, it turned out to be necessary to evacuate these military men to Kuwait and Germany. The main question: are there really no hospitals in Iraq where the military could be provided with timely qualified medical assistance? This is taking into account the fact that the US authorities themselves announced the allocation of billions of dollars in Iraq to provide and service their own military. The United States believes that in the "prevailing conditions," leaving the affected US military for treatment in Iraq "can be dangerous."
Recall that the strike was inflicted on two American bases by the IRGC. The operation in Iran was called the "Martyr Suleimani" - in response to the elimination by the Americans of the commander of the forces of Al-Quds Kassem Suleimani.