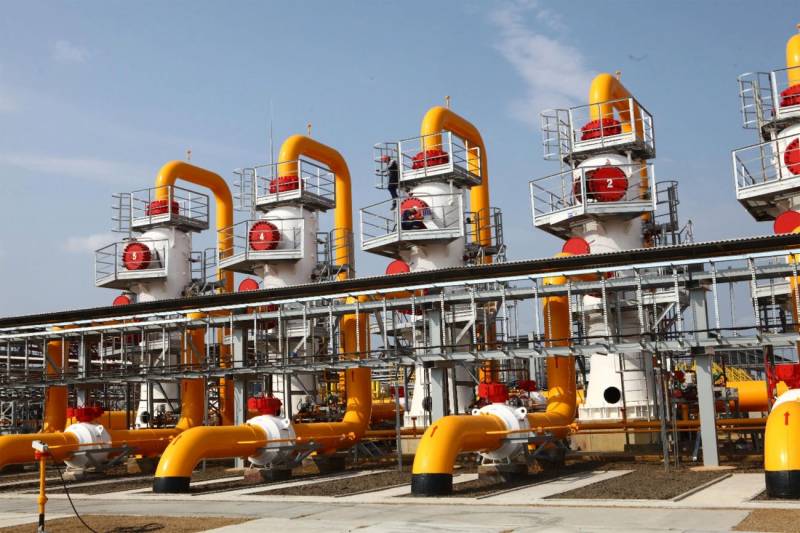 The head of the operator of the gas transmission system of Ukraine Sergey Makogon made a statement that is generally out of the ordinary rhetoric system. According to Makogon, for Ukraine there is no point in connecting with Poland with a new gas pipeline to supply regasified American LNG.
We are talking about a gas pipeline through which, as previously noted, Ukraine could "exchange" with Poland American LNG, which would come by sea. A terminal for LNG is being completed in Poland. And as experts say, it will cost the Polish economy too expensive.
Makogon about refusing to build a new gas pipeline:
The cost of the new project is about $ 200 million. We decided to abandon such a pipeline. We will focus on the reconstruction of two branches of gas supplies to Poland - Geranovichi and Drozdovichi. About 6,6 billion cubic meters of gas per year can be pumped through them, and this covers the needs of today by about 80%.
According to Sergey Makogon, "virtual import" is now possible for Ukraine. Now this is exactly what the company-operator of the Ukrainian GTS calls "reverse". It is noted that "virtual import" refers to the withdrawal of a part of the volumes of gas that was sent from Russia to Poland under a contract and which Poland, as it were, "reversed" to Ukraine.
Macogon:
This means that Ukraine will be able to additionally buy about 3,2 billion cubic meters of gas a year from Warsaw.
Recall that earlier Poland signed a memorandum with the US Department of Energy on the supply of LNG from the United States to the Swinoujscie terminal.
The cost of such gas for Poland will cost about 30-35% higher than pipe gas from the Russian Federation.