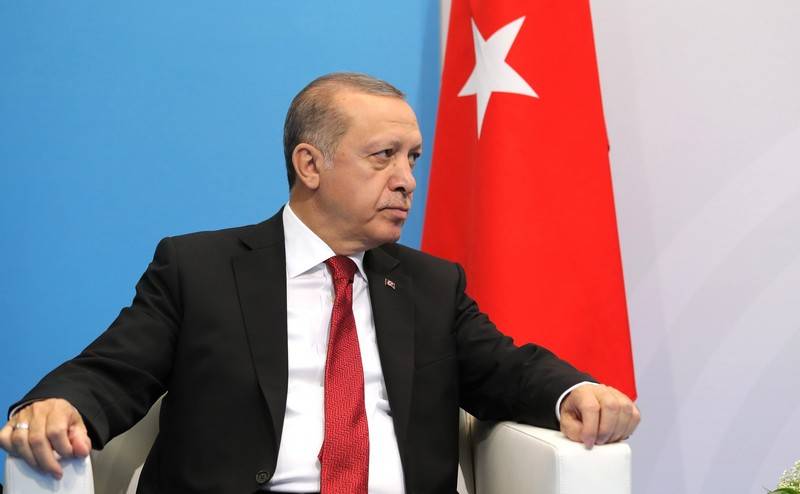 Turkey began the transfer and deployment of units of the Turkish army in Libya. This was announced by Turkish President Recep Tayyip Erdogan, Turkish media write.
Turkey sends troops to Libya to maintain the stability of the legitimate Libyan government. Realizing that the security of Turkey begins beyond its borders, we will continue to mobilize all our political, commercial, humanitarian, diplomatic and military capabilities to ensure stability in the south
- said Erdogan.
In addition, the Turkish leader recalled that Ankara and Tripoli in 2019 signed an agreement on the delimitation of sea zones.
From now on, it will no longer be legal to seek oil or build a pipeline between the Libyan and Turkish shores without obtaining permission from Libya and Turkey
- he stressed.
Earlier it was reported that in early January of this year, Turkey sent 35 military advisers to Libya to coordinate the work and organize the training of units controlled by the Government of National Accord (PNS).
The PNS requested military support from Ankara amid an offensive on the Tripoli by the Libyan National Army, led by Marshal Khalifa Haftar.
Meanwhile, German Foreign Minister Haiko Maas, who is in Benghazi, said that despite the signing of a ceasefire and ceasefire agreement in Moscow, the LNA commander Khalifa Haftar assured that he was ready for a ceasefire in the country and was going to participate in the conference on Libya, which will be held on Sunday in Berlin. Maas held three-hour talks with Haftar.
Germany plans to hold an international conference on the settlement of the situation in Libya on January 19 in Berlin. In addition to representatives of the warring Libyan parties, representatives are expected to participate, including at the level of heads of state, Russia, Algeria, Great Britain, Egypt, the United Arab Emirates, China, the United States, Turkey, and France.