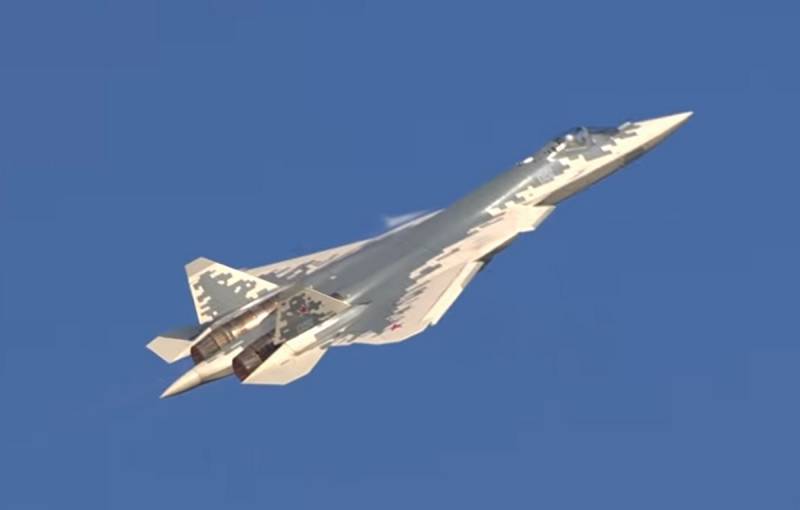 Fifth-generation Su-57 fighters will be delivered to the Armed Forces of the Russian Federation according to a previously approved schedule, no program adjustments are planned. This was announced on Wednesday by Russian Deputy Prime Minister Yuri Borisov.
Answering the question of the Interfax journalist about the possible adjustment of the program after the crash of the Su-57 in the Khabarovsk Territory, Borisov said that there would be no adjustment to the program, and the latest fighters would be delivered to the Armed Forces according to the previously approved schedule.
Everything goes according to plan, everything is fine
- the agency quotes the words of the deputy prime minister.
Recall that on December 24, 2019, during a test flight in Komsomolsk-on-Amur, a Su-57 fighter crashed, the pilot managed to eject. The crashed aircraft was to become the first fifth-generation serial fighter Su-57, adopted by the Russian Aerospace Forces (VKS). Later it was reported that a special commission was established to investigate the causes of the incident.
In total, according to official figures, the Russian Air Force by 2028 should receive 76 Su-57 units.
By the way, in the same December of last year, the Chinese edition of Sohu refused to consider the Su-57 a fifth-generation fighter, assigning it a 4 +++ class (3 +++ according to the Chinese classification). The cause of the crash of the Su-57 in China was called insufficient funding and the use of low-quality components.