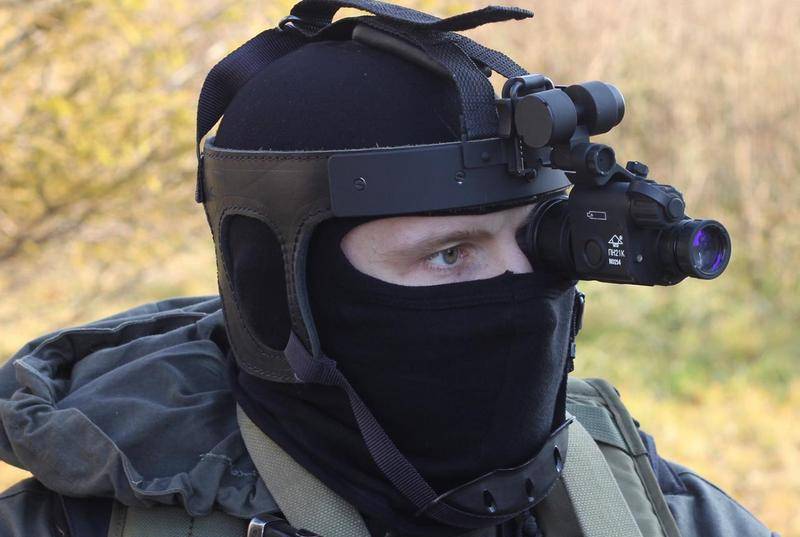 The Schwabe holding, part of Rostec, has delivered a large batch of night vision monoculars to one of the African countries, the name of which is not disclosed. This was reported in the press release of Rostec, received by Military Review.
According to reports, the Shvabe holding company supplied the customer with a PN21K night vision monocular. The device is equipped with electron-optical converters of the second and third generation, as well as infrared illumination. The monocular is equipped with various lenses, has mounts for placement on the head. The device has a minimum size for its class, which compares favorably with common analogues. The device is suitable for any observations at night.
Optical devices manufactured by Schwabe enterprises have long established themselves all over the world. The PN21K monocular (...) received many positive expert evaluations. (...) is in great demand abroad and is one of the sales leaders in the segment of night vision devices. In 2020, another major contract for the supply of similar products will be implemented.
- said the Executive Director of Rostec Oleg Yevtushenko.
The PN21K monocular is manufactured by the Novosibirsk Instrument-Making Plant.