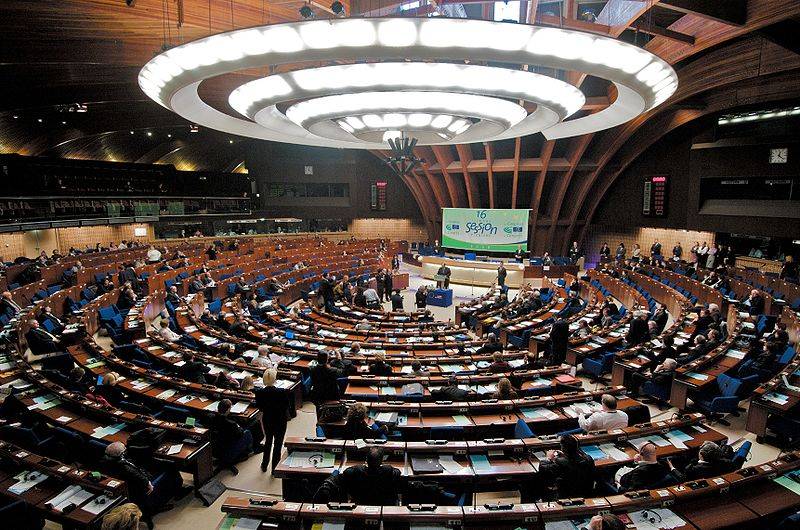 The European Parliament once again accused Russia of trying to rewrite
history
in particular, the history of World War II. Corresponding accusations were made in the framework of the discussion "Distortion of European history and the memory of World War II." The broadcast was conducted by the EP website.
EP MP from the European People's Party, Manfred Weber, has accused Russian President Vladimir Putin of trying to "rewrite history." The question again concerned the Molotov-Ribbentrop Pact. According to the European MP, it was the signing of this pact that led to the outbreak of World War II.
We at the European People's Party cannot accept Putin's attempts to rewrite history. Although the Soviet Union suffered enormous losses during the war and its soldiers showed heroism, it cannot be denied that the Molotov-Ribbentrop Pact led to the outbreak of World War II.
- he said.
The Pact of Hitler and Stalin [Molotov-Ribbentrop] became an agreement between two devils, two monstrous dictators. For millions of European citizens, the Hitler-Stalin Pact marked the beginning of decades of oppression and suffering. Hitler-Stalin Pact - Crime Against Democracy and Peace
- the site quotes the words Weber.
In turn, a deputy from the European People's Party and former Latvian Foreign Minister Sandra Kalniete called Stalin "Hitler's ally." According to her, the USSR supposedly allowed Germany to attack Western Europe and left Britain alone with the Wehrmacht troops.
However, during the discussion, words were voiced in defense of the USSR. Vera Jurova, European Commission Vice-President, called the unacceptability of equating the USSR with Nazi Germany.
We must not forget what Soviet soldiers did during World War II, when Germany was an enemy of the USSR. Soviet soldiers suffered huge sacrifices
- she said.
Earlier, Russian leader Vladimir Putin criticized the resolution of the European Parliament, which claimed that the Molotov-Ribbentrop Pact led to the outbreak of war. According to Putin, the war was not provoked by a pact, but by the so-called Munich agreement of 1938 between Adolf Hitler and representatives of Great Britain, France and Italy. The Russian president noted the attempts of the collective West to distort history and called for preserving the truth about the war, opposing attempts to falsify.