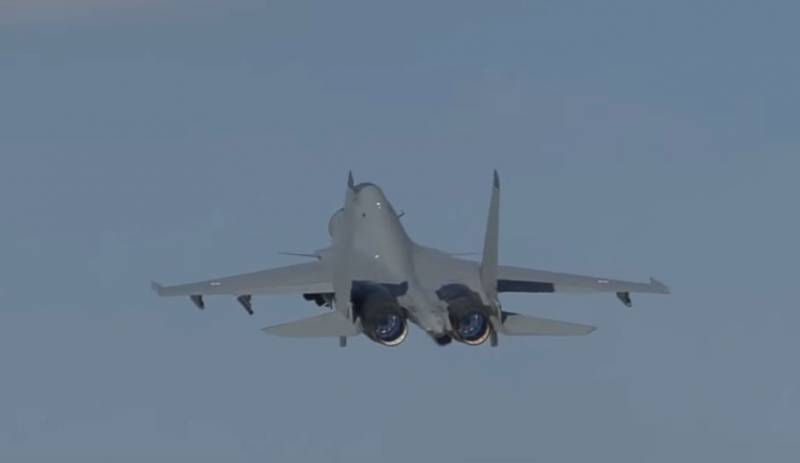 In India, the day before, the official representative of the country's air force announced that in the near future the official formation of the 222nd squadron of the air forces, equipped with modernized Su-30MKI fighters, would take place.
We are talking about the squadron, which was called "Tiger Sharks." It differs from other fighter squadrons of the Indian Air Force in that it will contain only those Su-30MKIs that are converted for the possibility of using BrahMos aircraft-based cruise missiles. Military unit based
aviation
India will be in Thanjavur (Tamil Nadu) in the south of the country.
The formation of the 222nd squadron is carried out after the completion of the Su-30MKI test complex with BrahMos missiles. Indian pilots experienced updated modifications of the Su-30MKI, carrying out missile launches on targets on land and at sea. Tests by the Indian command were considered successful.
From the statement of the official representative of the Air Force of India:
The area of ​​responsibility of the Tiger Shark squadron will be a vast region. Given the capabilities of the BrahMos cruise missiles, the borders of this region are as follows: from the Indian Ocean to the Suez Canal.
Commander of the Southern Command of the Indian Air Force Marshal of Aviation Amit Tiwari:
The Indian Ocean region borders three continents and plays an important role in ensuring regional peace, security and prosperity. The Indian Air Force is a strategically important force, and we are ready to expand our coverage area. This became possible due to the equipment of Su-30MKI fighters with 2,5-ton BrahMos supersonic cruise missiles.
The 222nd Tiger Shark Squadron is the successor to the squadron of the same name, which was formed in India in 1969. Then, she was armed with Su-7 aircraft.