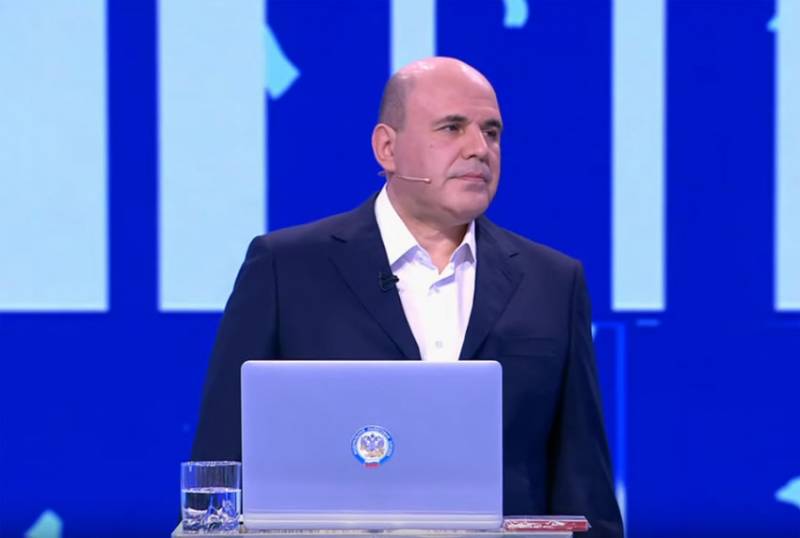 After the resignation of Dmitry Medvedev from the post of chairman of the government, a candidacy for this post was announced. It should be noted that almost none of those experts who expressed their assumptions regarding the candidacy of the new prime minister, "did not guess."
Acting head of government appointed Mikhail Mishustin. As noted in the expert community, Mishustin is called one of the most "effective officials at the federal level." Until now, Mishustin served as head of the Federal Tax Service. The epithet "effective" in this case is used due to the fact that Mikhail Mishustin, as head of the Federal Tax Service, brought the tax system to a state in which tax collection in the Russian Federation was the highest ever
history
.
The candidacy of Mikhail Mishustin was submitted to the State Duma for consideration. It is expected that in the near future they will consider the candidacy presented by Vladimir Putin. If approval takes place, then it is Mikhail Mishustin who will form the government.
Mikhail Mishustin was born on March 3, 1966 in Moscow. He has a higher economic education - in 1989 he received a diploma from the Moscow Machine-Tool Institute, 3 years later he graduated from graduate school at the same metropolitan university.
He headed the Federal Tax Service since 2010. In the same year, 2010, he received a doctorate in economics, defending a dissertation on the topic "Strategy for the Formation of Property Taxation in Russia".
As awards he has a Certificate of Honor from the President of the Russian Federation, the Order of Honor, as well as the Order of Merit for the Fatherland. Mikhail Mishustin is married, has three children.