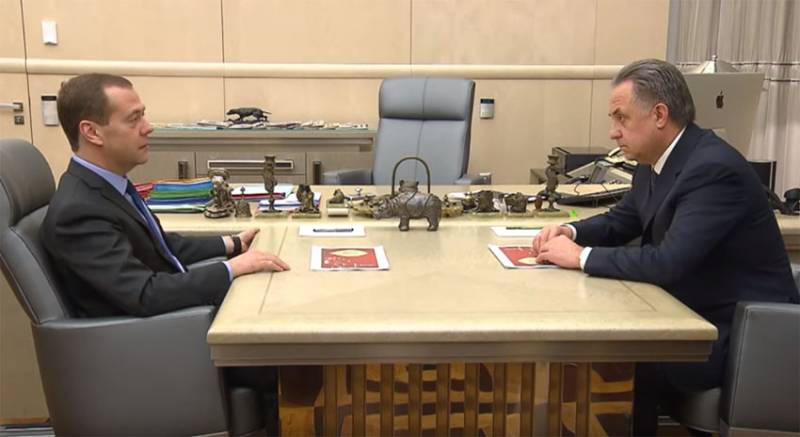 Russian political circles are actively discussing the current series of events in Russia. For obvious reasons, the greatest degree of discussion is related to the resignation of the government of Dmitry Medvedev and the new post proposed to the ex-president and ex-prime minister. To begin with, it should be noted that Medvedev and all members of the "set aside" Cabinet received the prefixes of acting and will hold office until the formation of a new government.
About the new post of Medvedev.
Military Review has already reported that Vladimir Putin offered Dmitry Medvedev the position of deputy chairman of the Security Council of the Russian Federation. Recall that the chairman of the Security Council is President Vladimir Putin himself. In total (together with the chairman and his deputy) 12 permanent members are included in the Security Council of the country.
According to Vladimir Putin, "in general," he is "pleased with the work of the cabinet of ministers" and is ready to meet with every minister who resigns.
Earlier, Putin suggested that State Duma deputies be more actively involved in the formation of the country's cabinet. In particular, parliamentarians can get the right to approve federal ministers and deputy prime ministers. True, at the same time, the president will have the authority to remove any of them from office, for example, with the wording "loss of confidence".
Commented on the news of the resignation of the government, old-timer Vitaly Mutko (until recently - Deputy Prime Minister, previously - Minister of Sports). Mutko said that the Cabinet meeting, scheduled before the events of January 15 for tomorrow - the 16th, will be held. According to the "expert in English", he and his colleagues "continue to work until the last" - until a new government is formed.
Meanwhile, in the expert community, versions are already being put forward regarding who the president can offer for the prime minister's post. Versions sound different. This is Sergey Kiriyenko (at one time he was already the chairman of the government), and Alexei Kudrin, and the governor of the Tula region Alexey Dyumin, and Sergey Chemezov. There is no point in guessing, if only for the reason that there is not much left to wait for the nomination of a candidate for the post of head of government.