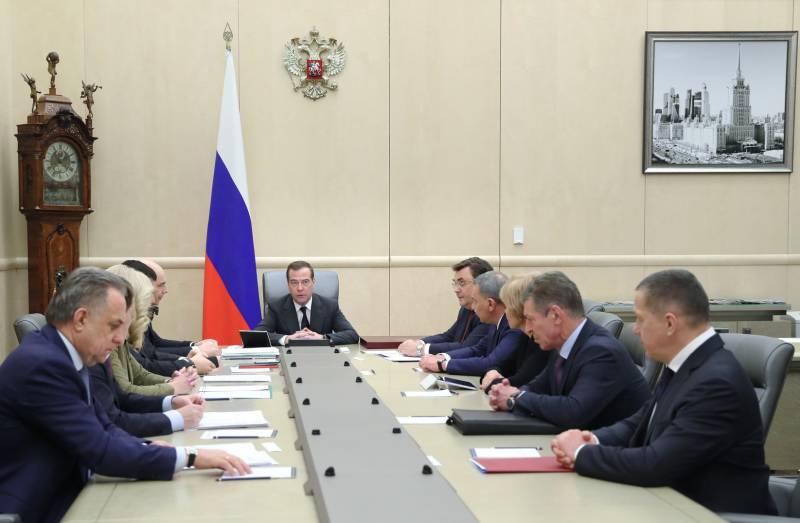 Urgent
news
come after the president's annual address to the Federal Assembly. It became known that the Russian government resigned. The decision was reportedly made by Dmitry Medvedev immediately after Vladimir Putin voiced his message.
Moreover, it is known that the President of the Russian Federation, referring to Medvedev, instructed him to fulfill the duties of the head of government (in this case, "temporary") until a new cabinet is formed.
Dmitry Medvedev's move to resign (along with the entire cabinet) can be associated with the initiative expressed by the president during that same message. This initiative consists in expanding the possibilities of the parliament to provide the deputies of the State Duma of the Russian Federation with the opportunity to approve the candidacies of federal ministers themselves so that the president will no longer have the opportunity to reject the figures approved by parliamentarians in certain ministerial posts.
The current government of Dmitry Medvedev has been working since Vladimir Putin was elected to the new presidential term. When the president was asked at various meetings and forums about whether he was satisfied with the work of the cabinet of Dmitry Medvedev, the head of state usually answered that "in general, he was satisfied" and sometimes added the phrase that "they do not change horses at the crossing." Have you crossed the crossing, or are some horses going the wrong way?
And it just became known that in the end, Medvedev was offered the post of deputy chairman of the Security Council. This is after the posts of president and chairman of the government ...