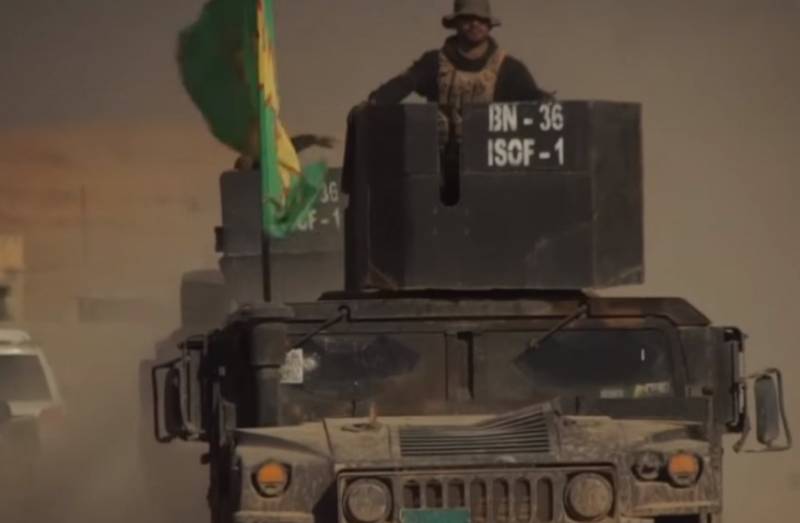 Although the U.S. Congress has already approved the allocation of $ 2020 million in military aid for fiscal year 250, it is now considering reducing it due to new circumstances. We are talking about the demand of Baghdad to withdraw US troops from the country. The corresponding decision was adopted by the Iraqi parliament the other day.
This was reported by the Wall Street Journal with reference to the electronic correspondence that fell into his hands between the Department of State and the United States Department of Defense.
The U.S. State Department's Middle East Affairs Bureau is currently working on a $ 250 million reduction in military aid to Baghdad this fiscal year (that is, virtually zero), and plans to ask the Donald Trump administration to cut this expense item by 100 million for the next fiscal year. .
But if the situation changes, which in this context may mean Baghdad's cancellation of its decision to withdraw US troops, the US Congress may also reconsider the issue of financing Iraq's military spending.
One of the emails reports that Mike Pompeo ordered the redistribution and redistribution of military assistance funds to other states so that these "taxpayer dollars" are used as efficiently as possible and meet US political goals.
In the United States, they express dissatisfaction with the fact that Shiite police continue to operate in Iraq. At one time, it was these units that actually helped the United States and the Iraqi army in operations against ISIS terrorists (* banned in the Russian Federation).