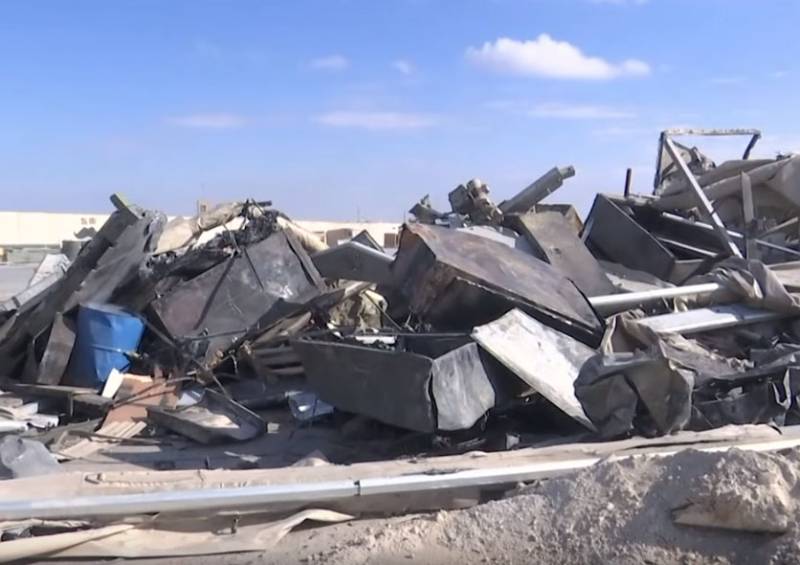 From Iraq, reports come that a new missile strike was launched on the territory of American military bases. Recall that a few days ago, missile units of the Islamic Revolutionary Guard Corps hit the Ain al-Assad base and the base in the Iraqi Erbil area.
Information about the new missile strike is confirmed by the representative of the headquarters of the American operation in Iraq, Colonel Miles Caggins. According to him, "there was a small missile attack." This combination of words was criticized in the US press, calling the interpretation itself inappropriate.
Miles Caggins:
Al-Taji military base, which is located north of Baghdad, suffered a small missile strike. Not a single member of the coalition was injured.
It is worth noting that this is the second attack on the US military base of Et-Taj since the beginning of the year. At the very beginning of January 2020, the base was attacked in response to an American strike on the infrastructure of the Shiite militia of Iraq, Al-Hashd al-Shaabi.
The American military command has not yet reported on who this time carried out the shelling of the American base and where exactly the rockets flew from to this military facility. The US press has speculated that the representatives of the Shiite militia of Iraq, whose leader (Al-Muhandis), along with Iranian general Suleymani, was killed in a baghdad airport by a blow from an American drone, did so.