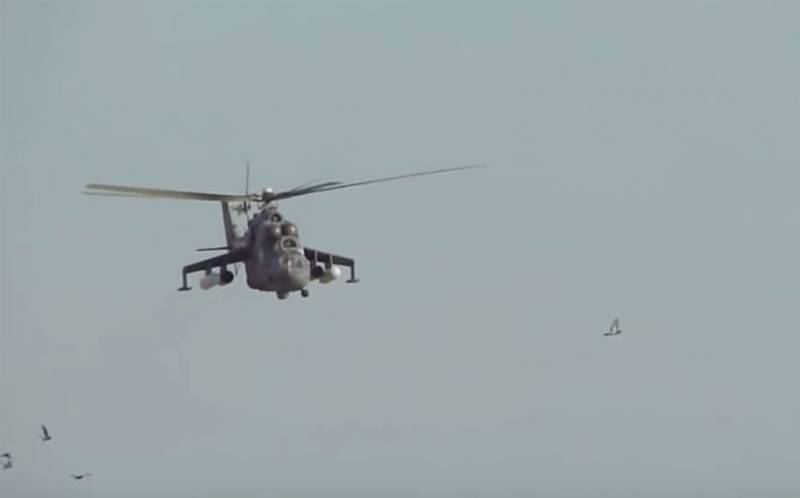 The Syrian Kurds, as Military Review reported today in the morning news story, once again made an attempt to stone the military patrol. This is a joint patrol of Russia and Turkey, which went on the designated route in the area of ​​the city of Kobani.
As you know, Syrian Kobani is populated mainly by Kurds, among whom there are enough supporters of a number of armed groups - from the so-called Syrian Democratic Forces (SDS) to the armed wing of the Kurdistan Workers Party (PKK).
The episode with the next stage of throwing stones at the Russian-Turkish military patrol in northern Syria attracted special attention due to the fact that this time a combat helicopter was used to counter the actions of the Kurdish population. The helicopter, of course, was not used for military purposes against civilians. The Mi-35M circled the patrol and a group of Kurdish "activists", firing heat traps (tools that are mainly designed to disorient anti-aircraft missiles). With these actions, the crew clearly tried to scare those who threw stones at military vehicles.
The Mi-35M was reduced to a height of only a few meters, but this did not make much impression on the Kurdish teenagers, who were once again used for a frankly politicized rally. They continued to run out onto the road and throw stones, including into Russian equipment. This is far from the first provocation of this kind against a patrol, which first of all ensures that unlawful acts are not committed against the local civilian population.