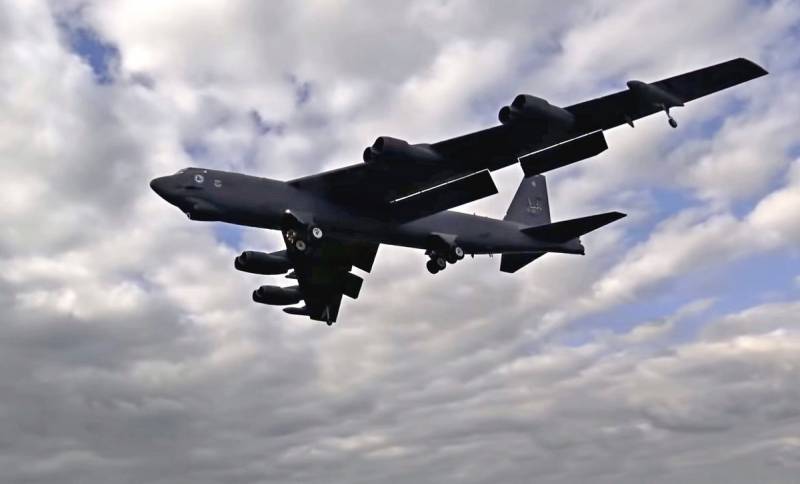 US strategic bombers B-52H Stratofortress are no longer carriers of the nuclear bombs B61-7 and B83-1 given
weapon
withdrawn from the armament of the bomber according to the new instructions of the US Air Force.
Excluded (nuclear bombs) B61-7 and B83-1 from the authorized B-52H weapons
- stated in the instructions of the Air Force 91-111 called "Safety Rules for US Strategic Bombers."
According to the instructions developed by the Air Force, the only nuclear weapons that are allowed for use by B-52H bombers are AGM-86B air-launched cruise missiles with the W80-1 nuclear warhead. In the future, it is planned to replace the AGM-86B with a new cruise missile made using stealth technology developed as part of the Long Stand Off Off or LSRO program.
The US Air Force command explained that the removal of nuclear bombs from the armament of strategic B-52N bombers was dictated by their vulnerability against the backdrop of new air defense systems. The entry of a bomber with air bombs into the air defense zone is likely to lead to its loss. Therefore, the V-52N in nuclear and non-nuclear equipment will be used only as a launch pad for launching long-range cruise missiles outside the air defense zone.
Earlier it was reported that the US Department of Defense decided to extend the operational life of the strategic bombers B-52 to 2050. At the same time, it is possible that, with an appropriate modernization, the Stratospheric Fortress and after 2050, will remain the key bomber of the US Air Force.
According to reports, the US Air Force has 58 Boeing B-52H strategic bombers.