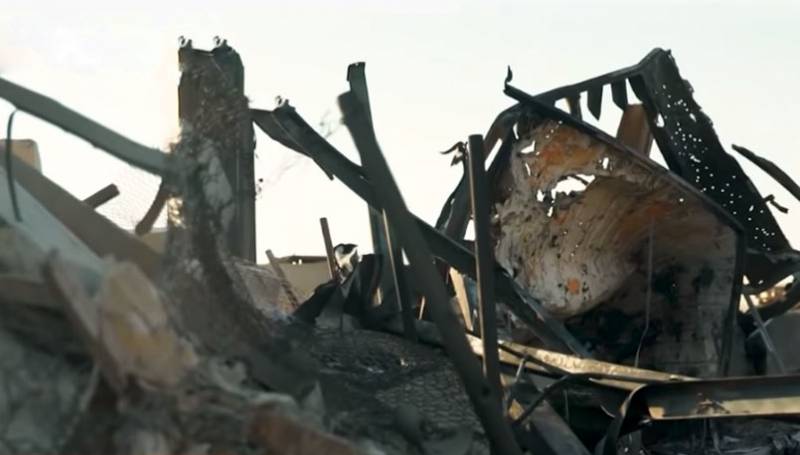 The American media continues to discuss the consequences of the Iranian missile attack on US military bases in Iraq. The Islamic Revolutionary Guard Corps launched rocket attacks on Ain al-Assad base and a base located in the north of the country, not far from Kurdish Erbil. Today in the morning summary
News
on the "Military Review"
there was a material
, which described the aftermath of a missile strike and the fact that many US military were forced to wait for the strike, with a bitter irony of fate, in Saddam Hussein's bunker.
These facts disturbed ordinary Americans who learned about the incident from media reports. The mood of American citizens who have learned this information looks different: from expressing a bitter resentment to a truly panicky one. Many urge Trump to "not leave this unanswered and act as harshly as possible." Some users also got the American military itself.
Here are a few comments on the CNN news service video about the consequences of Iran's attacks on Ain al-Assad US military base in Iraq.
The Ancient Truth:
And what are they (the US military) doing there? Still looking for Iraqi
weapon
of mass destruction "?
Guy Barwood:
It is interesting to see how our troops react when they get something more powerful than RPGs.
Robert Lodge:
The irony is that we are forced to use the bunkers that were built to protect against our missiles.
Andrew Breeding:
Tell the truth! Wasn't any of our soldiers injured?
Samantha W:
They were hiding in a hole ... Hmm ...
Brendan Hall:
It seems that all this was done on purpose - for filming.