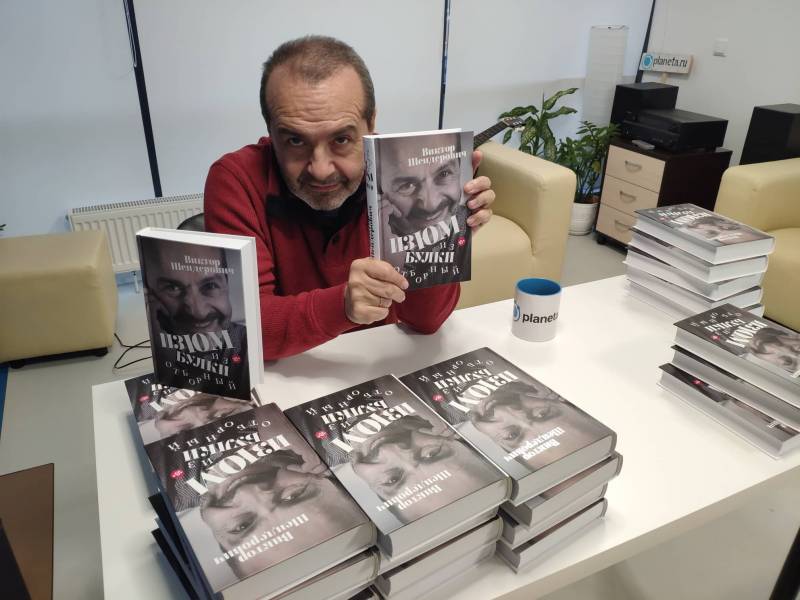 Once again, the Russian ultra-liberal masses make us think about the level of perverted logic that guides its individual representatives. On the "Military Review" periodically there are topics related to the statements of various representatives of the ultra-liberal Kunstkamera. Today is the same case.
The "hero" of the day in this regard is the notorious "activist", he is a writer, he is a journalist, he is a public figure - Mr. Shenderovich. According to Viktor Shenderovich, expressed in an interview with the Swedish edition of Dagens Nyheter, "the Russian state is monstrous."
Moreover, the announcement at the beginning of the article is interesting. The author notes Shenderovich as "the most famous comedian in Russia." Based on this view, the Swedish readers have a question: does Viktor Shenderovich make jokes in an interview or does he speak seriously?
From an interview with Shenderovich, where he allows himself to compare modern Russia with Nazi Germany of the 1930s:
What is happening in modern Russia should not be compared with Soviet society. Then everything was very cynical, but people had no illusions. A more accurate parallel can be drawn just with Germany of the thirties, they also very strongly believed in illusion, in a leader and in their own superiority. This is a very sincere faith. And the more sincere she is, the more dangerous.
And the Swedish edition before this recalls that it was Mr. Shenderovich in 2014 who compared the Russian figure skater Julia Lipnitskaya, who won the "gold" of the Olympics in Sochi, with the German athlete Hans Wölke and made far-reaching conclusions.
Shenderovich:
I recalled the Olympic Games in Berlin in 1936 and the sports victories of the Germans, that we know their price - this is World War II. A huge state propaganda campaign began against me, and I did not understand why, because I had written similar things before. I understood this only a few months later, after the annexation of Crimea.
That is, in the contents of Mr. Shenderovich's skull, is the picture emerging that the 1936 Olympics became the prologue of the Second World War? It's even difficult to comment.
Then Shenderovich talks about the "camps", "politically persecuted", and then about the fact that he lives in Moscow and moves "calmly, without a bodyguard". Swedish readers have a "cognitive dissonance": how is this possible - a "terrible state", "throws the critics of the regime into the dungeons," but Mr. Shenderovich lives in Moscow and "lives quietly" ...
But for some reason, Mr. Shenderovich did not tell the Swedish journalist about his mattress adventures ...