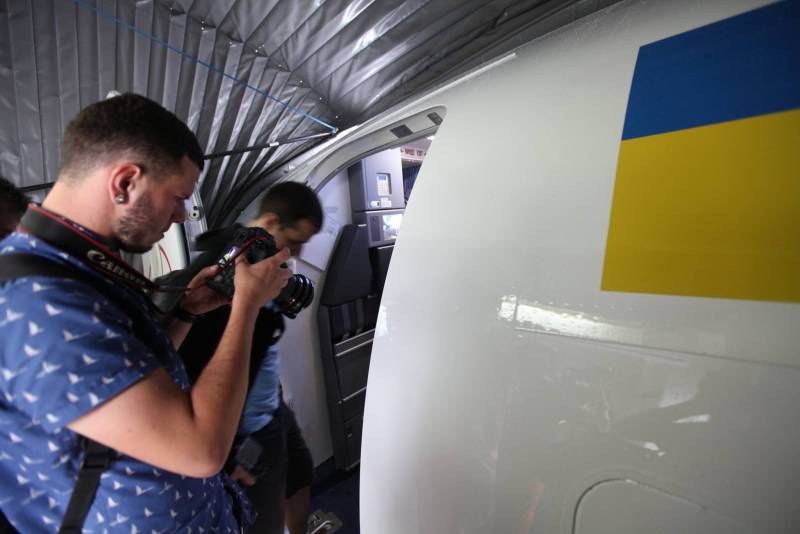 Iranian media have reported a series of arrests in a previously criminal case involving the attack on the Boeing 737 of the Ukrainian airline UIA.
In Iran, it is noted that we are talking about the Iranian military, which are part of the structure of the air defense forces. According to the latest information, these are military personnel of aerospace units and formations of the Islamic Revolutionary Guards Corps (IRGC).
The representative of the Supreme Judicial Corps of Iran, Golyamkhossein Esmaily, noted that at present several military men have been arrested.
Meanwhile, the Iranian media broadcast a statement by the president of the country. Hassan Rouhani, commenting on the words of the commander of the aerospace forces of the IRGC, noted that one person in this situation cannot and should not be held responsible. Rouhani said that in the dock would be all those who are somehow connected with striking a passenger airliner.
Rouhani:
We must demonstrate to the world that from now on nothing like this will happen again.
Recall that the plane of Ukrainian International Airlines was shot down about 3 minutes after taking off from the airport of Imam Khomeini. At the same time, it was stated that two Tor anti-aircraft missiles from "one of the secret bases of the IRGC" were fired at it at a short interval. This blow was associated with the "loss of communication" between the links and the calculations of the air defense system.