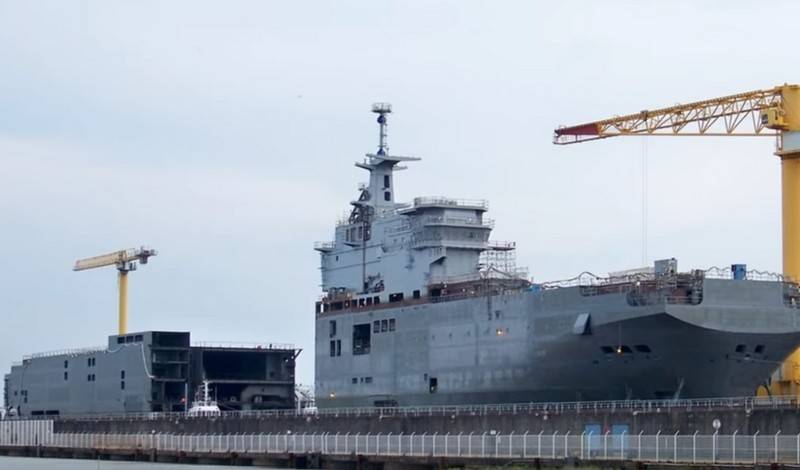 The first domestic universal landing ships, scheduled for May this year, will be named "Sevastopol" and "Vladivostok," which were previously intended for Mistral-type helicopter carriers ordered from France. This decision was made by the General Staff of the Russian Navy, TASS reports citing a source in the military-industrial complex.
The main headquarters of the Navy decided to name the first Russian UDC "Sevastopol" and "Vladivostok". Previously, such names were assigned to two Mistral helicopter carriers ordered from France.
- the agency leads the words of the source.
According to another source, both ships will be laid at the Zaliv shipyard in Crimea in early May in honor of the 75th anniversary of Victory Day. The laying ceremony will take place before May 9, 2020, but the exact date has not yet been determined.
It was previously reported that two UDCs will be laid at the Gulf Shipyard in May 2020. The lead ship will be part of the Russian Navy by 2027 of the year, the first production ship by 2030 of the year. Initially, the displacement of ships should not exceed 15 thousand tons, and the number of helicopters on board - no more than ten.
Later, information appeared that the Navy had finally decided on the parameters of the ships being laid. According to TASS, citing sources in the shipbuilding industry, ships will receive a displacement of 25 thousand tons.
It is planned that the UDC will carry 20 heavy helicopters and will be able to carry up to two battalions of marines with a total number of up to 900 people.