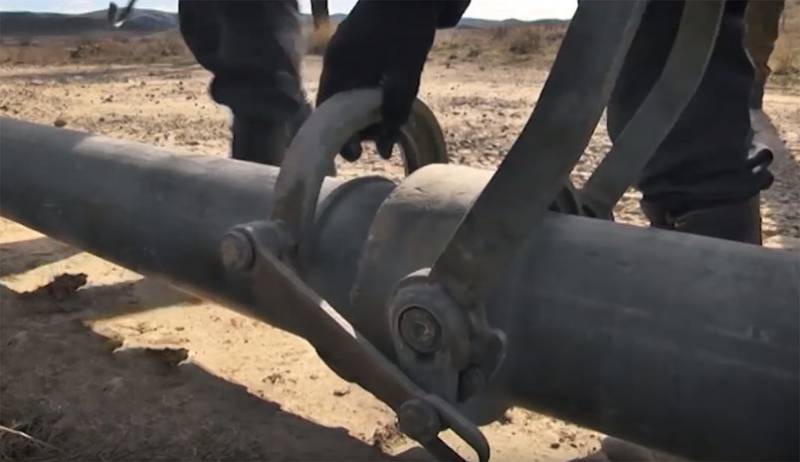 Today, on January 14, in the Armed Forces of the Russian Federation, soldiers of the Pipeline Troops celebrate their professional holiday. On the one hand, these are purely rear and non-combat units engaged in logistics. But only this definition can afford, unless, persons who are completely unfamiliar with
history
Pipeline troops of the RF Armed Forces (USSR Armed Forces).
The livelihoods of not only units and formations, but also important civilian objects, up to settlements and parts of the region, depend on the work of these particular military personnel. The question is, do military pipelines always operate in the rear conditions? Of course not.
An example is the situation in Afghanistan, when the supply of petroleum products for the needs of the Soviet contingent in this country was established in the most real front-line conditions. The militants did everything possible to disrupt the laying of the pipeline, but this important work was carried out by Soviet troops, which ultimately ensured reliable cross-border fuel supplies.
In the creation of the first pipeline branch from Termez to Afghanistan, the fighters of the 95th separate pipeline platoon took a direct part. The pipeline through the Amu Darya appeared exactly 40 years ago - in January 1980. The second pipeline line was laid to Herat from Kushka through the river of the same name.
When fulfilling the task set by the command, it was not without losses. Over the 6,5 years spent by the 276th pipeline brigade of the USSR Armed Forces in Afghanistan, its total losses amounted to 90 people. 24 military personnel died as part of the 14th separate pipeline battalion. So much for the non-combat rear units ...
Military personnel of the Armed Forces of the Armed Forces of the Russian Federation today provide mobility of troops in almost any conditions. Including thanks to them, large-scale exercises are successfully carried out with the establishment of fuel supplies to the areas of maneuvers - from the Far East to the Kola Peninsula.
Military Review congratulates the troops of the Pipeline Troops on their professional holiday!