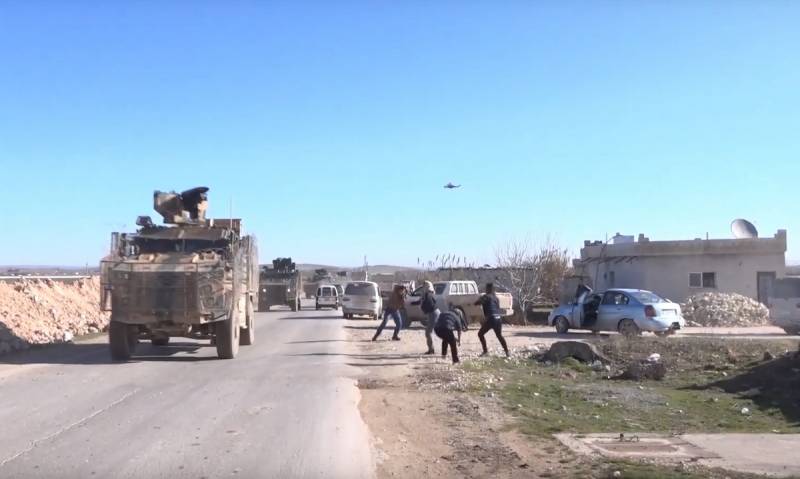 Units of the armed forces of Russia and Turkey continue to conduct joint patrols in Kurdish enclaves located in northern Syria. It seems that stoning participants in these raids has become a traditional "fun" for local residents.
The video below shows the convoy, which includes both Russian and Turkish military equipment: the Tiger, Typhoon-K and KIRPI armored vehicles, a command post vehicle based on the BTR-80.
Apparently, the path runs through the problem area, taking into account the probability of an attack on the convoy. At least remotely controlled
weapons
modules installed in Turkish KIRPI are in motion; Mi-8 rotorcraft and, possibly, Mi-24 cover the patrol from the air. The helicopters themselves are "reinsured" by shooting thermal traps.
Local residents, as can be understood from the cadres, are not happy about the presence of the military. When the column moves along the highway, mainly teenagers again throw stones at it. You can see the "shells" in the Turkish KIRPI. However, judging by the previous case examined at VO, it is possible that Russian armored vehicles also felt hostility to the Kurdish population.