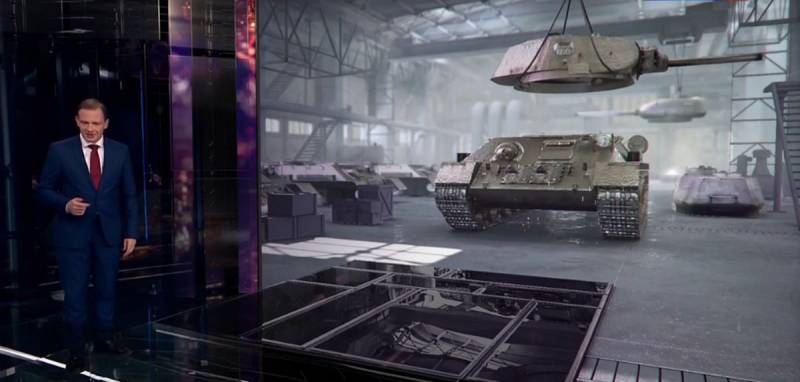 The Armata tank has been praised for a long time. What epithets and comparisons were not chosen for him! And the crown of the Tagil school of tank building, and the T-34 of our time, and a model of a revolutionary breakthrough in technology that no one can copy, and a machine with good export potential.
The latter characteristic, incidentally, applies to the "Kurgan" with "Boomerang". The commander-in-chief of the ground forces O. Salyukov in November last year called "Armata", BMP "Kurganets-25" and BTR "Boomerang" promising samples and noted that these samples surpass the characteristics of any foreign competitor.
In the same November, S. Chemezov, head of Rostec, reported on the production of a pilot batch for the army, as well as the fact that preparation for production was being completed.
At the end of 2019 "
News
future "increased.
Deputy Prime Minister Yuri Borisov told the Russia 24 channel about the good capabilities of Russia in all directions. He mentioned the S-500 systems, which are on the way, standing in line for the S-400, and
aviation
listed the Su-35, Su-34 and Su-57 with good positions. Borisov also settled on a new platform for general forces, including Armata, Kurganets and Boomerang. He attributed the above to the account of potential export opportunities of Russia "in the future".
The year 2020 has come.
At the first ministerial collegium in the new year, Russian Minister of Defense S. Shoigu announced the volume and structure of expenditures on state defense orders. Almost 68% of the money should go to serial purchases of the latest designs, the minister quotes
"Vedomosti"
.
A source close to the ministry told the publication that the ground forces have the lowest rearmament rate, which is associated with both a high resource of armored vehicles and a shift to the right of a number of programs like Kurganets, Boomerang and Armata.
The interlocutor also recalled that after the United States withdrew from the INF Treaty, President Putin ordered the development of high-precision
weapon
. Namely, these land-based weapons will be delivered through the ground forces.
K. Makienko, an expert at the AST Center (Center for Analysis of Strategies and Technologies), admits that plans not to increase rearmament costs in the new year will be met. In addition, according to open information, the supply in 2019 of a number of major types of weapons was at one of the lowest levels in recent years.
According to the latest information, 24-25 are produced at the moment.
tanks
T-14 Armata. At the same time, the relevant department does not conceal that volumes that are larger than produced are currently extremely difficult to realize, as long as questions arise regarding possible exports. But, at the same time, in order to have export orders, first you need to put the latest tanks in your own Armed forces.