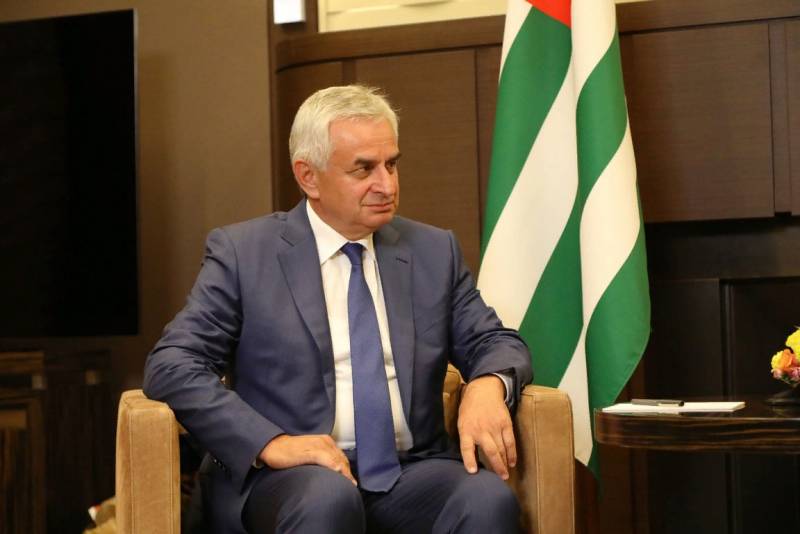 Another political crisis in Abkhazia leads to the resignation of President of the Republic Raul Khadzhimba. Recall that in recent weeks, actions took place in Abkhazia, during which opponents of the president called on him to resign. However, Khajimba stated that he was not going to leave his post.
A few days ago, a representative of the Security Council of the Russian Federation, Rashid Nurgaliev, visited Sukhum in connection with the crisis.
Now it became known that Raul Khadjimba, addressing the Abkhaz people, announced his request to the parliament to accept his resignation request.
Khadjimba noted that "these days the situation in Abkhazia was very difficult".
President of the Republic:
I expressed my opinion on this subject and I say openly that I did everything possible to avoid the confrontation of the people, because our people experienced many tragedies and difficulties. We must remember our country.
historical
the path and the high price of freedom, for which many heroes have laid their heads. We must understand that there is no other way but calm and mutual understanding, because we are one people. I respect every opinion, be it representatives of the authorities or the opposition.
Today, a meeting of the Abkhaz parliament is expected, where the president's request for resignation will be considered.
At the moment, the most likely to obtain the powers of the acting president of Abkhazia, as noted by local sources, is from Valery Bganba. He is chairman of the cabinet.