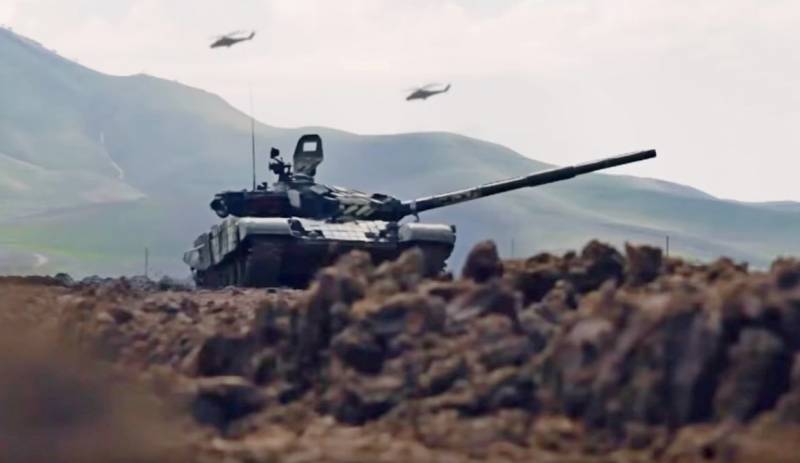 T-72 at the Syrian theater of war once again demonstrated their resistance to the effects of anti-tank weapons. The dynamic protection located on the armored vehicles is a vital technical improvement, which not only saves the crew from certain death, but also significantly increases the level of protection of the
tank
. About this writes the Serbian edition of Russia beyond.
According to him, the incident, in all probability, occurred in the province of Latakia. The video shows a shot from an anti-tank missile system [possibly a Metis ATGM] against a government tank [presumably T-72AV] deployed in a clearing. After a few seconds of flight, the projectile hits the armored vehicles. However, the DZ [possibly Contact-1 "] is triggered, which ensured the integrity of the machine and the team placed in it.
As the publication indicates, the main functions of the dynamic defense, which is attached to the armor of the tank, are reduced to the deflection of the cumulative jet that is generated when a rocket hits a vehicle. DZ prevents the breakthrough of the main armor of the car, saving the crew life. However, in such situations, equipment located outside, for example, optical devices, suffers.