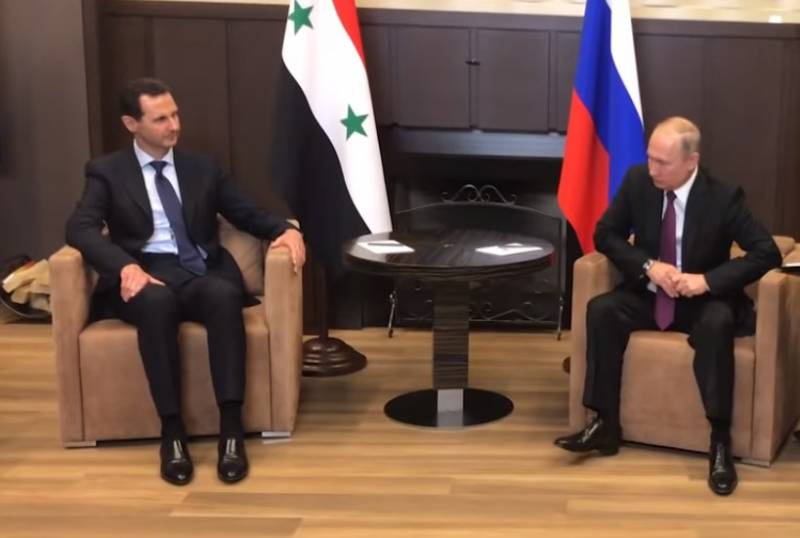 During the visit of Russian leader Vladimir Putin to Syria on January 7, he met in Damascus with Bashar Assad. The media pops up the details of the conversation between the two leaders.
During the conversation between the presidents, they talked about Donald Trump. When the topic of the road, along which the apostle Paul arrived in Damascus, surfaced in their conversation, the Syrian president's original assumption was that if Donald Trump traveled this way, he would have "everything is normal."
In response, Vladimir Putin proposed to convey to the American leader an invitation from Bashar al-Assad to visit Syria:
Invite him, he will come!
It is hard to say how joking the presidents' conversation was, but the Syrian leader answered in the affirmative to the proposal of his Russian colleague. According to Assad, he is ready to invite the US president to see the changes in Syria with his own eyes and learn about the mood of local residents from themselves, and not from his advisers who themselves have never been to the SAR.
Putin and Assad not only joked, but also discussed serious issues. Among other things, in a joint command post of the Russian and Syrian armed forces, they heard reports on the current situation in the territory of this Arab republic.
During bilateral negotiations with Assad, Vladimir Putin noted that cooperation between the two countries in the defense sector allows the elimination of the most dangerous leaders of radical terrorist organizations, and also prevents the spread of terrorism to the territory of the Russian Federation and neighboring states.