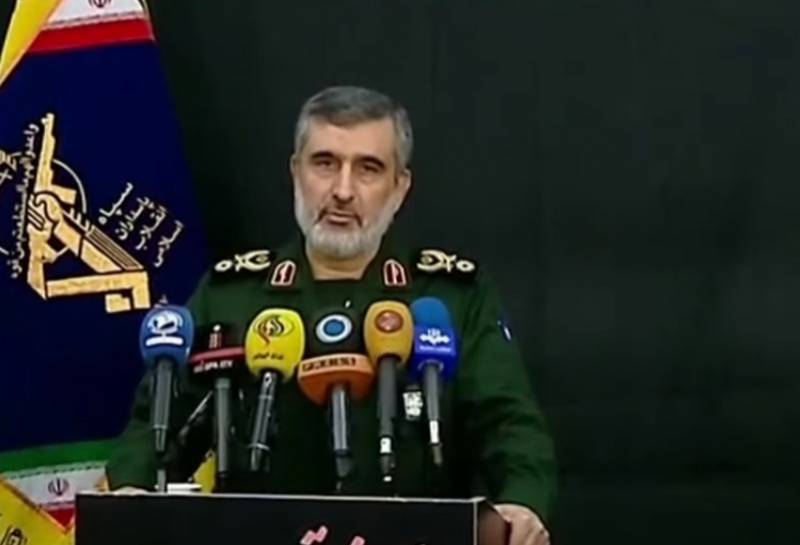 The Iranian news agency Fars has published a statement by the commander of the Aerospace Forces of the Islamic Revolutionary Guards Corps, which also includes air defense forces. Brigadier General Amir-Ali Hajizadeh recognized the full responsibility of the IRGC for the death of the Ukrainian Boeing. He stated that "I would like to die, but not to witness such an incident."
According to Hajizade, the Iranian authorities, when they talked about the non-involvement of their country in shelling a passenger liner, did not try to mislead anyone or hide the real facts. They simply did not yet have complete information about the causes of the crash of the Boeing.
The incident happened early in the morning of January 8, and a little later the brigadier general was informed about the involvement of the Iranian air defense forces. Although this information was still unverified and in doubt, he immediately reported it to Tehran. Upon arrival in the capital, he learned about the creation by the General Staff of the Armed Forces of the Islamic Republic of the investigative group, but he did not receive permission to provide her with information. At this time, the authorities claimed that the plane crash occurred for technical reasons.
It took about two days to collect all the data and accurately determine the cause of the death of the liner.
Hajizadeh claims that neither the IRGC nor the Iranian military received orders from above to hide information from the public. He says the disaster was due to a mistake by the operator who mistook the plane for the Americans cruise missile. This happened due to the extremely tense situation and increased security measures. The general claims that the IRGC leadership requested the release of Iranian airspace from civilian aircraft.
Against the backdrop of the recognition of the Iranian military command attack on the airliner of Ukraine International Airlines, related questions arise. One of them: if the aircraft commander, before the missile hit the airliner, continued radio communication with the dispatcher and did not report any problems, then why did the calculation of Iran's air defense systems take the plane that had just taken off for a "cruise missile"? There is no official answer to this question yet.