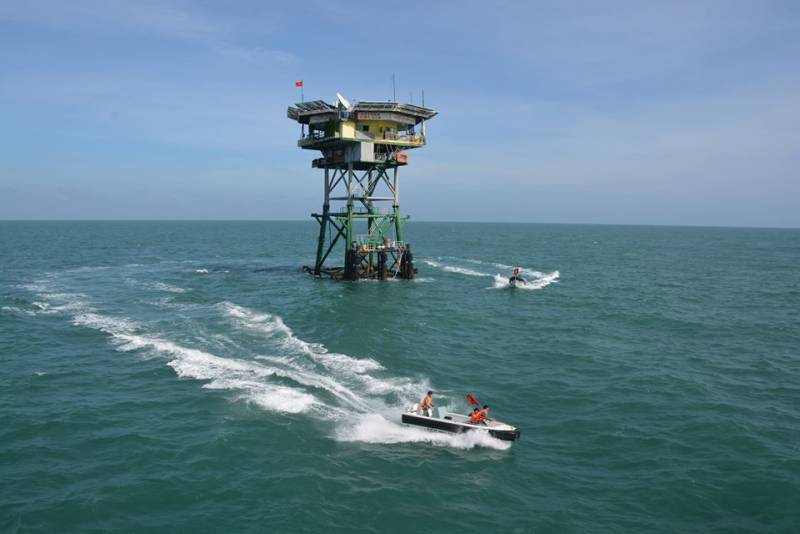 Vietnam has limited resources, which does not allow it to deploy naval squadrons in the disputed waters and build artificial islands, just like China does. This forces Hanoi to take extraordinary measures in attempts to "stake out" problem areas of the water area.
In addition to deploying garrisons on the Spratly Islands, troops are actively using a variety of DK1 rigs, which are spread across the open sea. After personnel appeared on them back in the 1980s, a network of "tiny metal islands" was created to counteract Chinese expansion.
It continues to function until now, recalling the plot of "Water World". People living here are trying to switch to self-sufficiency. Pets are bred at the stations - rabbits, chicken, cattle - and vegetables are grown.
It has a dual purpose and enlisted in the ranks of the Navy, a fleet consisting of Van Hoa class boats. They engage in marine fishing in disputed waters, but when they meet with Chinese fishermen, they begin to pursue them. Steel ships weighing 400 tons are capable of patrolling the coast and ocean areas for a very long period of time.
"Van Hoa" have modern means of communication and solid weapons, represented by 12,7 mm heavy machine guns, grenade launchers (for example, SPG-9) and launchers based on RPG-7.