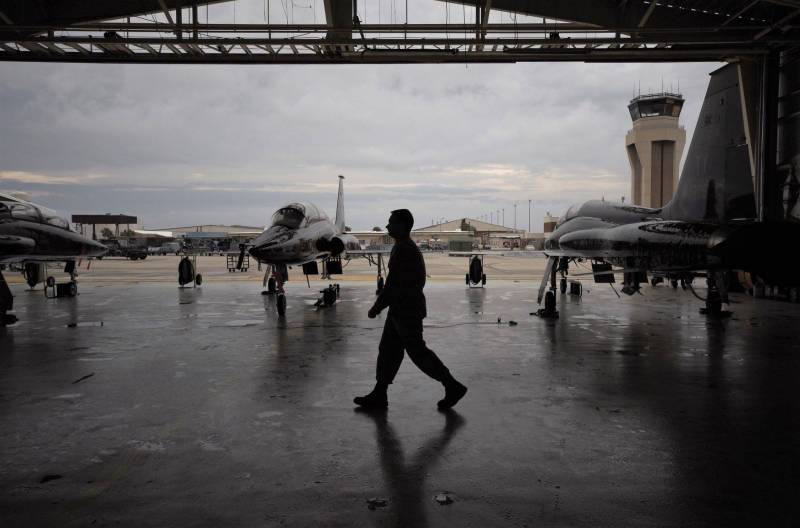 In the United States, they conducted an investigation related to the events of December 6, 2019 at the Pensacola military base in Florida. Confirmed information that the firing at a military facility was arranged by a soldier from Saudi Arabia, who was suitable for training and education in the United States. In January 2020, Ahmad al-Shamrani, namely the "shooter" had such a name, was expiring, and he was supposed to leave for Riyadh.
The investigation revealed that the US Department of Justice is preparing to recognize the events at the Florida air base as a terrorist act.
Then a citizen of Saudi Arabia killed three and injured seven military personnel and representatives of the civilian technical personnel of the base.
An American investigation reportedly managed to find out the indirect involvement of other Saudi troops in the attack. In particular, we are talking about a "group of sympathizers" who, according to the FBI, expressed support for Al-Shamrani, who decided to use the Glock 45 pistol purchased in one of the local stores to carry out his plan.
Based on the results of the investigation, the US Department of Justice intends to expel at least 12 junior Saudi Air Force officers who were trained at the Pensacola military base in the United States of America. According to recent reports, the investigation decided not to transfer any of them to the status of accused. The US media noted that the expulsion of Saudi trainees could be completed in the coming weeks.
It is important to note that a total of more than 800 Saudi cadets and officers undergo training and internships in the United States, not counting several thousand Saudi civilian university students.