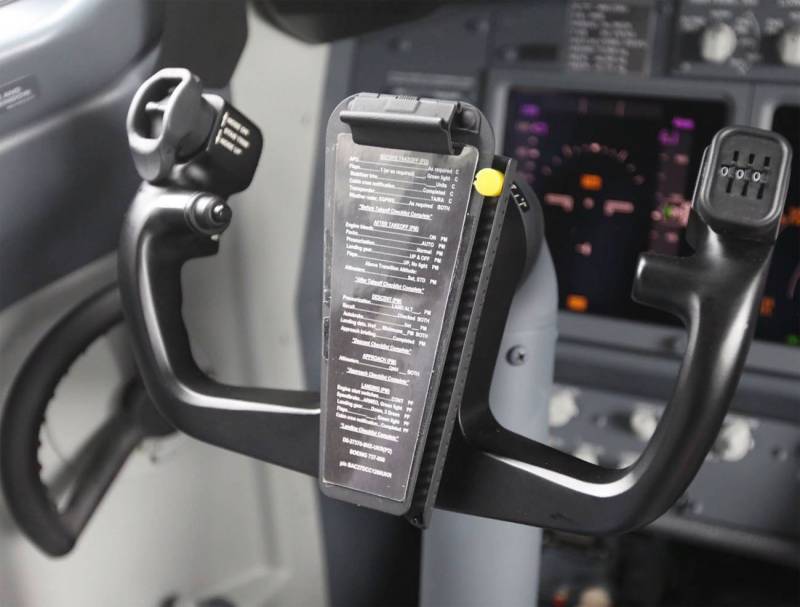 The first details of the work of the commission of inquiry in Iran, which includes Ukrainian representatives, appeared. This is an investigation into what happened to the board of Ukraine International Airlines, which crashed some time after takeoff - near Tehran.
Today, the Iranian side acknowledged its responsibility for striking, noting that there was an accident "provoked by US actions in the region."
According to the investigation team, which studies fragments of the design of the airliner, an anti-aircraft missile exploded directly under the front of the Boeing-737 fuselage. It is alleged that the rocket hit the bottom of the liner - under the cockpit. This hit led to the fact that the cabin was engulfed in flames, the on-board electronics (and navigation and communication systems) immediately turned off.
From the materials of the commission:
Instantly disconnected the transponder of a passenger airliner. Flight signals ceased to arrive at the control center of Tehran Airport.
Before the rocket rupture, a standard radio was exchanged between the Tehran-Kiev board and the dispatcher. Up to an altitude of about 2,4 km, it was alleged that normal communication took place; the crew did not transmit any danger messages. The dispatcher did not warn the aircraft commander about the danger.
When preliminary laying out fragments of the Boeing, it turned out that the lower part of the cockpit was almost completely absent. The detected small fragments show (as members of the investigation team say) traces of the damaging elements of the anti-aircraft missile.
It is noteworthy that statements that the Ukrainian board changed course no longer sounds.