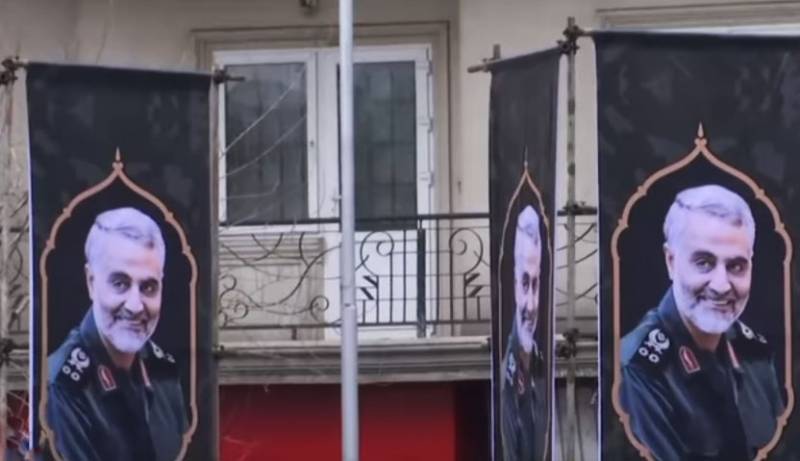 The Chinese media published material in which the author attempts to analyze the situation with the elimination in Iraq of the commander of the Al-Quds forces, General Kassem Suleimani. In particular, it comes to the fact that the Iraqi special services have decided on the circle of suspects (those?) Of involvement in the transmission of data on the route of General Suleymani and his Iraqi companion (one of the Shiite police commanders) Al-Muhandis.
It is alleged that the main suspects are the stewardesses of the board by which Suleimani arrived from Tehran to Baghdad. These are six girls, at least one of which, as the Middle Eastern media already suggest, could transmit data about the flight to the American intelligence or "worked for it from the very beginning".
The military section of the Chinese portal Sohu notes that it is unlikely that we can talk about one informant. In this case, the author considers the issue of material compensation from the United States. In particular, a comparison is made: in 2019, the United States offered a reward of $ 10 million for one of the leaders of the Mexican drug trade. Sohu suggests that the reward for information about Suleymani and accurate information about his departure from Iran, "probably cost much more."
In the same material, the author asks a question: if the deed is done, it means that someone from the informants of the American special services has already received money. Or have the funds not been transferred so that the intelligence services of Iraq and Iran do not calculate an employee working in the US?
The whole problem for Suleimani himself is that he did not particularly hide his movements in the Middle East. And therefore, it was unlikely for American intelligence that his flight to Iraq was unexpected. Whether the Iranian stewardesses have specific data for the transfer to the States, the investigation, which is organized both in Iraq and Iran, will give an answer to this question.