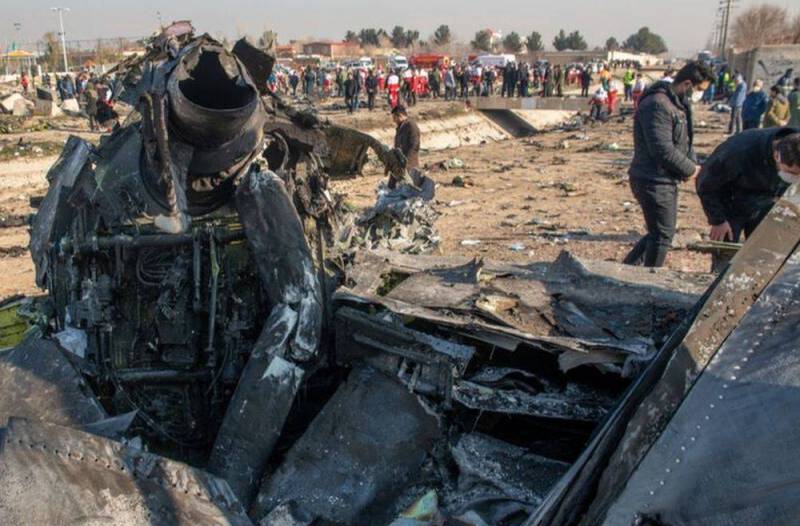 The head of the judicial branch of the government of Iran, Ebrahim Raisi, ordered the controlled authorities to immediately organize an investigation into the attack on the plane of the Ukrainian airline UIA. Ebrahim Raisi issued an official appeal to the relatives of passengers and crew of the Ukrainian Boeing 737.
Ebrahim Raisi:
I entrust the judicial system, the investigating authorities to identify specific perpetrators of the incident. I express my sincere condolences to the relatives of the victims of this tragedy.
Iranian President Hassan Rouhani noted that the Iranian authorities are taking all measures to establish the entire chain of events that led to an attack on a passenger airliner.
Recall that a few hours earlier the Iranian Armed Forces General Staff said that the plane was shot down by mistake "due to American provocations in the region."
In Tehran, it was announced that the main flight recorder of the downed Boeing will be sent for decryption to France, where there is a representative office of the American aircraft manufacturer.
Hassan Rezaifar, the head of the Iranian accident investigation commission, noted that Iran itself is interested in the most transparent investigation of what happened. According to the official, the agency controlled by him conducted a preliminary assessment of the data of the "black boxes", at the moment "having exhausted the possibilities for decryption." Rezaifar said that in Iran there is no technology that allows 100% accurate decryption of data from recorders of US-made airliners.
Against this background, the Iranian media are discussing a question related to why the Ukrainian pilot, having lifted the airliner into the air, suddenly changed course by almost 180 degrees. It is stated that it was at that moment that the rocket hit the plane, which appeared in the area of ​​the location of the Islamic Revolutionary Guards Corps facility. It was such data that originally appeared in the press in a number of Middle Eastern countries. Perhaps the answer to this question will allow decoding of flight recorders.