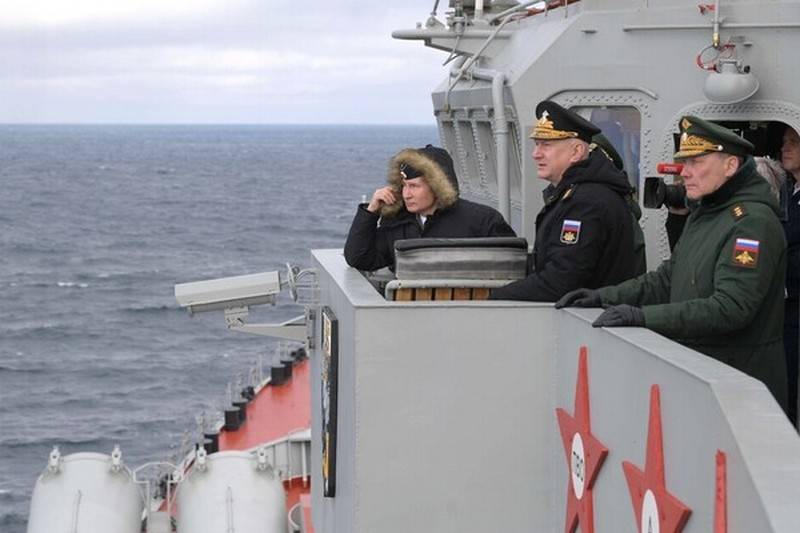 The network mocked another "expert" statement by the chairman of the All-Ukrainian public organization "Ukraine in NATO" Yuri Romaniuk, who in an interview with the "Obozrevatel" portal said that Russia "has no surface
fleet
".
Commenting on the statements of Romaniuk, users called on the "expert" to first pay attention to the problems of the Ukrainian fleet, and then criticize Russia.
Is dementia and incompetence a mandatory requirement for Ukrainian experts?
- asks one of the commentators.
Nord Stream-2 and the Crimean bridge also do not exist
- declares another.
Many of those commenting have wondered where Ukraine finds "such idiots."
Earlier, Yuri Romanyuk, commenting on the teachings of the Northern and Black Sea fleets that took place in the Black Sea and was watched by Russian President Vladimir Putin, said that the Black Sea Fleet is not only inferior to the Turkish, but also significantly superior to the Romanian fleet. According to him, the Black Sea Fleet is in an "extremely deplorable" state.
In fact, Putin did not come to the Black Sea Fleet exercises, but to the funeral of the Black Sea squadron. Therefore, to say that the Black Sea Fleet poses some kind of threat in the region is just some kind of hyperbole
- he said.
According to Romaniuk, the only thing that Russia has and poses a real threat is nuclear submarines.
Earlier Romanyuk said that in the military aspect, Ukraine surpasses at least 13 NATO member countries.